Ivyians presented colours of Punjabi culture on Baisakhi
The day began with thanking the Almighty for his divine grace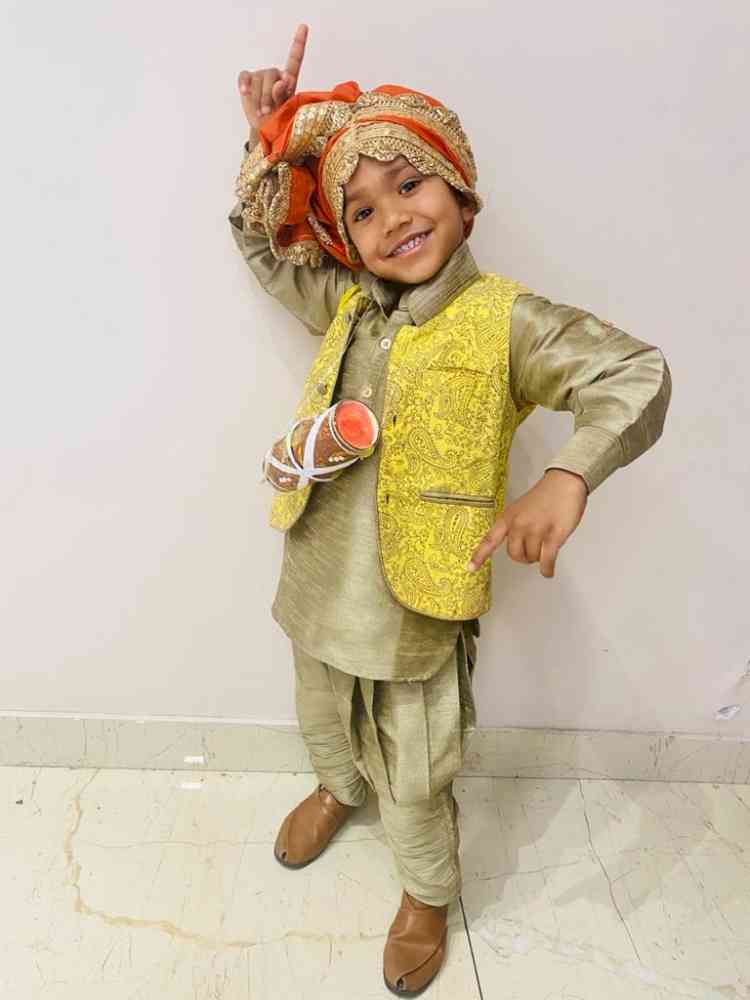 Jalandhar: Ivy World School, under the ageis of the Vasal Education Society celebrated "Baisakhi".
Fun with learning is the aim at Ivy. Little Ivyians celebrated Baisakhi with full enthusiasm and zeal with a special virtual assembly. The day began with thanking the Almighty for his divine grace and was carried forward by a virtual cultural show depicting the significance of Baisakhi. The students were reminded of the sacrifices made by our freedom fighters in Jallianwala Bagh, Amritsar.
The beats of the dhol brought vibrancy to the environment. The little tiny tots were dressed in colorful Punjabi attires. They were engaged in creating baisakhi crafts.
The students of K1 sang few punjabi folk songs which added more excitement.
Children of K2 enjoyed making dholak craft. Young learners of ivy are breaking boundaries by finding new ways to learn. Reflecting on Baisakhi, few children researched and recorded the hard work of farmers and the food they grow for us and also expressed gratitude towards the farmers.
Mrs.S. Chauhan, Principal, Ivy World School applauded the students for their performance and extended her wishes to parents and children.The President of Vasal educational Society, Shri K K Vasal, The Chairman Mr. Sanjeev Kumar Vasal, The Director Mrs. Ena Vasal, and The CEO Mr. Raghav Vasal wished all Ivyian family "A Very Happy Baisakhi".