Ivy World School upholds trophy at greenfield cricket cup
The students exhibited their competence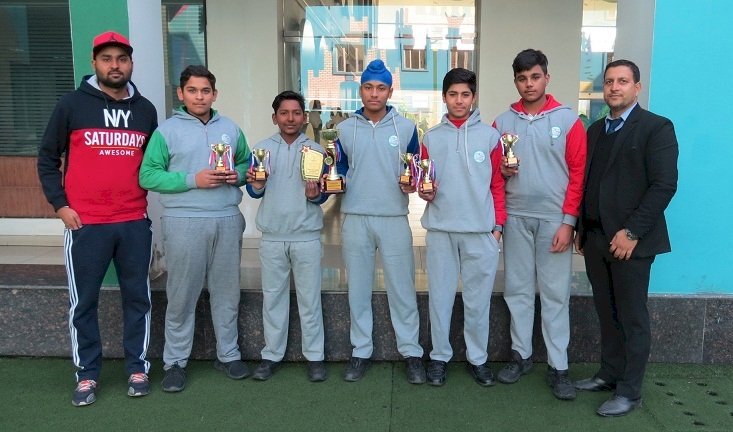 Jalandhar: The dexterous students of Harbhajan Singh Institute of Cricket from Ivy World School under the aegis of Vasal Educational Society stole the show at the Greenfield Cricket Cup organized by Sidharth Cricket Academy, Hoshiarpur. 
The students exhibited their competence and bagged the first position in the competition. 
The Principal, Ms. Sanjeev Chauhan congratulated the winning participants for their victory.  
K.K Vasal, the President of Vasal Education Society, Dr. R.K. Vasal, The Director Ina Vasal, CEO Raghav Vasal, appreciated the boys to keep on with the winning streak and strive hard to achieve greater heights.