Ivy World School hosted Republic Day 
Event culminated with national anthem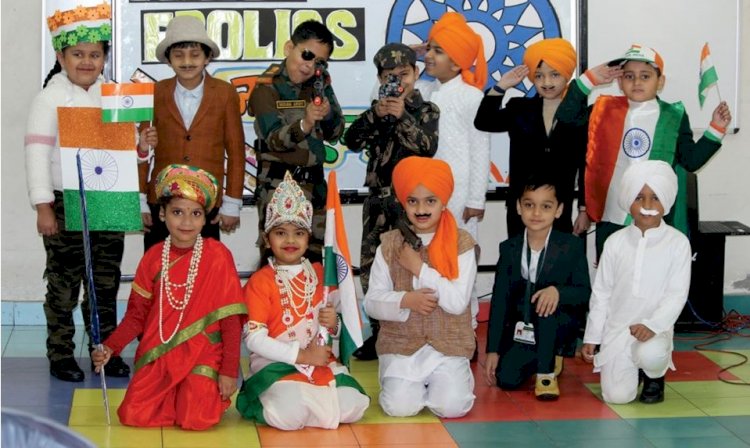 Jalandhar: Ivy World School, under the ageis of the Vasal Educational Society organised a special assembly on "Republic Day". Ivyians celebrated Republic Day in a unique way. The occasion comprised a mini parade & flag Hoisting ceremony of tricolor flag in school atrium. The occasion was honoured by School Principal  Mrs. S. Chauhan .The children were looking smart and happy wearing the tri- color attires. All the children also wore badges, some of them wore doves for peace and others feathers for excellence. Balloons in the tri-colours looked brilliant on the bright morning. The  children marched beautifully.
After the parade, all the children assembled together and sung out loud the favourite patriotic songs set to music.
Mrs. S. Chauhan, Principal,  appreciated the endeavours put up by children and educators in making the event a success. The President of Vasal educational Society, Shiri K K Vasal, The Chairman Mr. Sanjeev Kumar Vasal, The Director Mrs. Ena Vasal, and The CEO Mr. Raghav Vasal emphasised on the need to inculcate patriotic values in daily curriculum to let children think and do the good deeds for the country. 
The event culminated with national anthem.