Ivy World School feels elated 
Share illustrious achievement of student athletics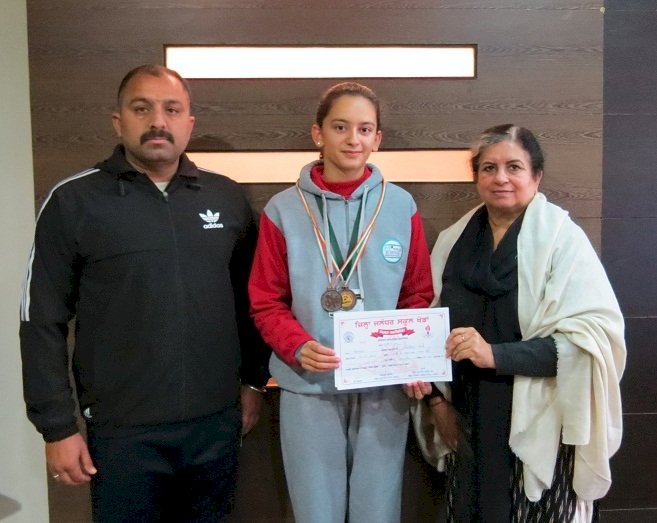 Jyotsna Choudhary with the school authorities.
Jalandhar: Ivy World School, Jalandhar feels elated to share the illustrious achievement of our student Jyotsna Choudhary in U-14 district Athletics held at Sports College, Jalandhar. Her impressive aptitude owned her bronze medals in Long Jump and 100m race.  
Principal, Mrs. Sanjeev Chauhan appreciated her incredible performance and hopes that she continues to work with the same spirit. 
Sh. K.K Vasal President, Vasal Educational Society, Mr. R  K Vasal, The Vice President,  Mr. Sanjeev K.Vasal The Chairman, Mrs. Ena Vasal, The Director, Mr. Raghav Vasal, The CEO  congratulated her  and blessed her  for  future ventures.