Ivy table etiquettes activity
It is said habits are best made when you are young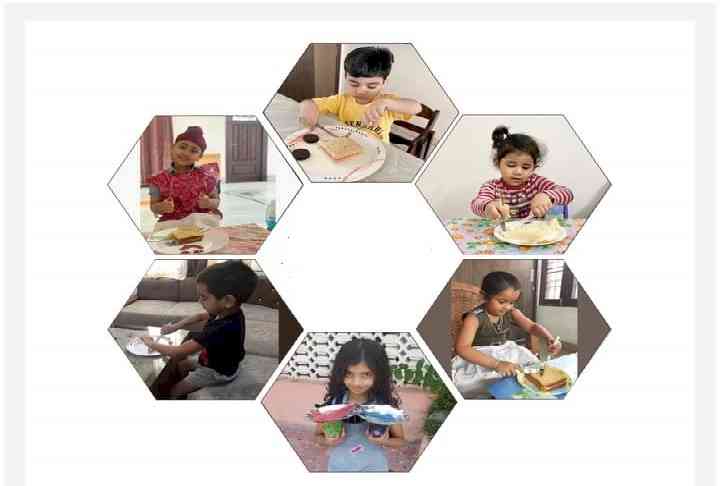 Jalandhar: Ivy World School, under the ageis of the Vasal Education Society organized the "table manners activity" in Kindergarten wing. Table manners are the etiquette which we follow while having our food. 

The event began with a snapshot on Table Manners. The aim behind keeping this fun-filled activity is to show the use of cutlery such as plates, bowls, knives, spoons, forks etc. and making them learn about family values like sitting together at a table with the family, friends or relatives is an enjoyable experience. The family that eats together stays together.

Under the supervision and  guidance of   educators in virtual classes,   our young learners were made aware of the need to  wash hands, use  napkins, use  fork and knife, how to eat and chew food quietly and properly, how to help to set a table before a meal. 
Mrs.S. Chauhan, Principal, Ivy World School congratulated and appreciated the endeavours, support and cooperation given by parents and little Ivyians in making the event a success. The President of Vasal education Society, Shiri K K Vasal, The Chairman Mr. Sanjeev Kumar Vasal, The Director Mrs. Ena Vasal, and The CEO Mr. Raghav Vasal congratulated the educators for thinking out of the box and allow children to display their talents and build their confidence through virtual technology.