It is a myth that healthy food is tasteless: Celebrity Master Chef Puneet Mehta
Author(s): City Air News(LtoR) Sharmila Jain,Chef Puneet Mehta, Archana Shastry,Chetan Shalab,Arun at Freedom Oil KitchenExpo. Hyderabad, October 4, 2019: With so many ingredients, different kinds of food stuff and choices—organic, low...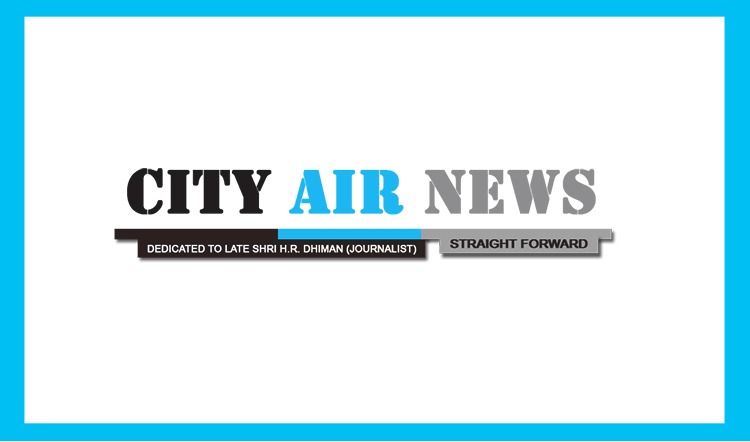 Hyderabad, October 4, 2019: With so many ingredients, different kinds of food stuff and choices—organic, low calories, less fat; different kinds of oils; many ready to cook food products, cooking gadgets, smart kitchen utensils, Swiggys and Zomatoes invading kitchen and involving more people in work related travel and increasing work related stress is leaving little time especially for working class little time for cooking. So cooking has become tough, daunting and challenging said Archana Shastri, Model, Actress and Big Boss participant while interacting with the media immediately after inaugurating 3Day Freedom Healthy Cooking Oils Kitchen India Expo 2019 here in the city on Friday at Hitex.
Though I may not be a good cook but, I enjoy cooking Archana saidnI am engaged now and getting married next month, she shared.
When asked about her favourite Contest in the current Big Boss Season, she said "I am busy with my Web Series Episodes and Shootings. I am not watching Big Boss. So I don't have any idea, she informed.
Working Executives both men and women in the city wants to learn quick cooking methods shared Celebrity Master Chef Puneet Mehta, who curated the Freedom Healthy Cooking Oils Kitchen India 2019.
Cooking is a creative activity. One dish can be cooked in hundred ways with hundred other ingredients. It is a stress buster. Many corporates have been seeking my intervention to run cooking workshops as a stress buster to their executives. I have run workshops in TCS, Microsoft, Cognizant, Accenture, HSBC and others shared Puneet Mehta.
More men are cooking. Men are not ashamed of playing a role of home cook. Men are already dominating in commercial kitchen. Now they are also getting engaged cooking at home front. Similarly, women who are until recently confined to home cooking now foraying into professional cooking. Twenty per cent of chefs in commercial kitchens are women. They have also reached top positions Puneet Mehta shared.
Puneet left his Event Management Business to become a full time Chef Consultant after Master Chef. When asked "Do Men and Women Cook Really Differently?" he said each person cooks differently. Each one has their "haath ka jadoo"(hand magic).
He dispelled the myth that healthy food is tasteless. He is breaking the myth to prove that healthy food can also be tasty.
The three day Freedom Kitchen India Expo 2019 will be open till 6th October. Spread over 1200 sq meters area, it features 90 brands. More than 17000 visitors are expected to visit the expo in three days. The entry to the expo is free and all are invited. It is organized jointly by Hitex Hyderabad and Traditions Events Management with the support from Freedom Cooking Oil, Metallic Industries, Hafele and Organeek. The show is curated especially Chef Puneet Mehta. He is the Consultant Chef for the show. He is also Master Chef Finalist in the Season—2
As nation speaks about ban of single use plastics, lot of alternative products, kitchen accessories to plastics are showcased at Freedom Oil Kitchen Expo. Many exhibitors displayed wide variety of sleek stainless steel and gloss water bottles, designer bottles and handcrafted bottles as an alternative to PET Water Bottles.
Borosilicate Gloss Bottles and H2O Double Wall Glass Bottles are in high demand. Ever since ban of single use plastics being talked for the last couple of weeks we have sold well over 25 lakh water bottles in the state informed Naresh, Area Sales Manager of Cello.
The Vaya exhibited "BagMat Office & School Lunch Bag" with Sling for Tiffin Box and Water Bottle. The most significant feature according to the company is that the food in this tiffin box is as hot and fresh as it is packed for six hours. It has showcased wide variety of lunchboxes with full of innovation. The vacuumTherm insulated technology product has a stainless steel oval body. It has leak proof double shot lids. The containers are high quality copper finish. The products are come in the range of Rs 2600/- and up to Rs 5000/-. The box comes in a smart and fashionable bag which will also serve as a mat. The product, Tyffyn Jumbo is designed to pack a magnificent Mukti- Colour meal.
Eco grills, Oil less and water less cookware, wide range of Cello innovative steel and gloss water bottles, sleek BlueBird water filters, Laugh & Learn Books; Dream Modular Kitchens are few highlights of the show
The show will also host Cookery contests for various categories of cooks by professional chef's, passionate, amateurs and talented homemakers.
Well known brands like, Freedom Sunflower Cooking Oil, Metalika Industries, Organeek, Hafele, Godrej Interio, Avocado, Shashi Food Products, Butterfly, Kitchen Solutions, Sunflame, Servewelkl, Pigeon, Morhpy Richards, Chilliez, Kutchina, Superware, KAFF, Eureka Forbes, Wonderchef, Havells, NtriCook, Bluebird Pure, Hestia are exhibiting their products and services.
Sambit and Arun from the organizers' side informed that it is a complete kitchen show. Anything and everything about it is the kitchen. It is about good cooking and healthy cooking. Smart Kitchens, Effective Storage Solution Cabinetry are some few trends observed in Kitchen preferences of people in twin cities especially millennials they shared.
Kitchen is incomplete without edible oil. Edible oil is a medium for Cooking. That is why Freedom Cooking Oil has joined hands in organizing the 4th edition of the show informed Chetan Pimpalkhute, Deputy General Manager. The show has emerged as the best platform for the budding chefs over the period, he added
Rahat Khan of Organeek shared that Organeek her start-up connected to 2000 farmers who cultivate organic food from across India. We outsource our Organic Food from them. Rahat's Startup for Organic Food online is caught on well and she proved to be a very successful woman startup in that vertical. GMO-free content, nutrient richness, zero growth hormones, zero antibiotics, fewer pesticides, improved freshness levels, and better environmental stability food products are what in demand she shared.
Chetan and Shalabh, Freedom Cooking Oil Range; Sharmila Jain, CEO, Metallic Industries; Celebrity Masterchef Puneet Mehta - Consultant Chef; Shekar Raju, Hafele; Rahat Khan, Organeek; Sambit, Hitex Hyderabad; Arun, TRADITIONS Event Management & Marketing Pvt. Ltd also graced the inaugural function