Is Twinkle Khanna Brutally honest?  
Karan Singh Chhabra asks Akshay Kumar over a video call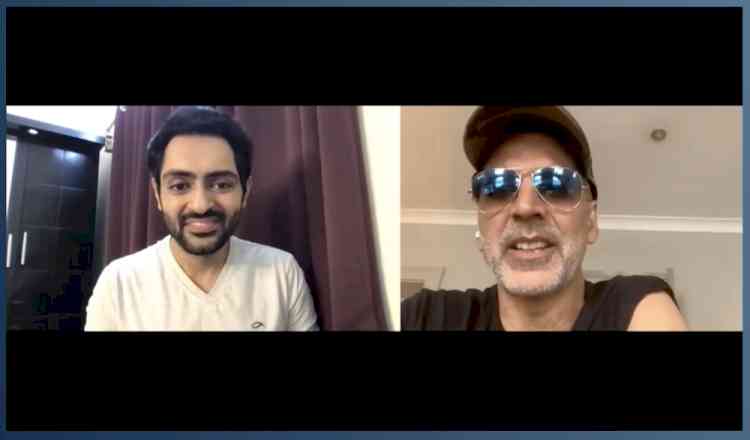 Karan Singh Chhabra with Akshay Kumar.
As theatres opened in some parts of India, Akshay Kumar became the first actor in the world to shoot a Film in Pandemic and then First one to release it on the Big Screen. Film promotions are an important part of any film's release but in this new normal this is being done over a video call. 
During a recent such call, Television Host and actor Karan Singh Chhabra was seen bonding with the superstar. "I asked him if Twinkle Khanna is his biggest critic to which he replied Yes, she is  brutally honest about his films and performances and he is still scared of her when it comes to her feedback on his work"  
On working with Akshay Kumar he added "I shot my first episode during Airlift film release in 2016 for The Asian Variety Show and since then have got numerous opportunities to connect with the mega star. We bond over our Punjabi-ness and it's always fun"