IOB shifted on A G Sudhar – M D Mandi Road
Old premises was located in main market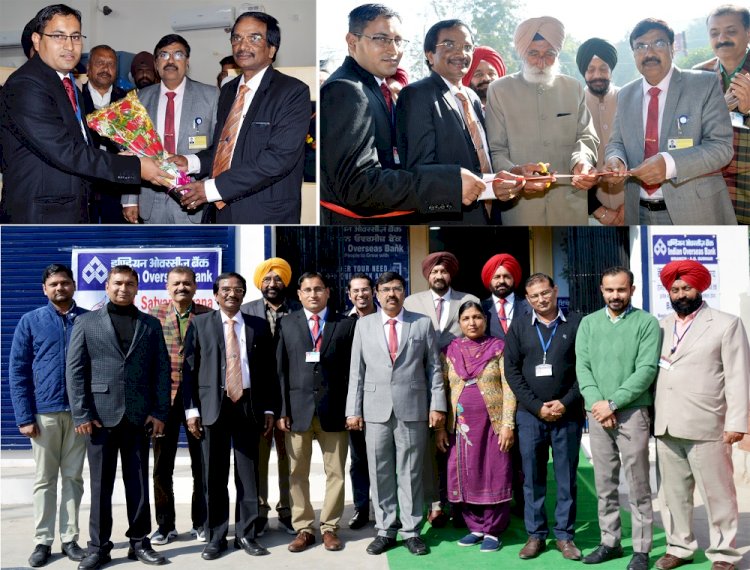 Ludhiana: On February 13, 2020, Indian Overseas Bank has shifted from its old premises in the main market to newly constructed spacious premises on A G Sudhar – M D Mandi Road. 
The new premise was inaugurated by General Manager Zonal Office Delhi Shri J Sataynarayan, Shri Ajay Tembhekar, Chief Regional Manager Regional Office Ludhiana and staff members from Regional Office and various branches. The newly constructed premises is spacious and fully air conditioned with all banking facilities including locker facility. During interaction with customers, Shri Sataynarayan said that IOB is Public Sector Bank committed to the growth of all sectors of the society under various schemes such as MSME, Housing, vehicle loans, and agricultural advances etc. as per directions of RBI. 
Under MSME, there are various schemes such as Shishu, Kishore and Tarun, under which loans are given to various entrepreneurs. For women entrepreneurs, IOB has extended exclusive loan product Mahila Plus under MSME. Apart from this, Stand up India scheme is also available for SC/ST and woman borrowers as per government guidelines.