Interview with Haseena Mallik in role of Maddam Sir
Says, she was extremely excited when she read the script of Maddam Sir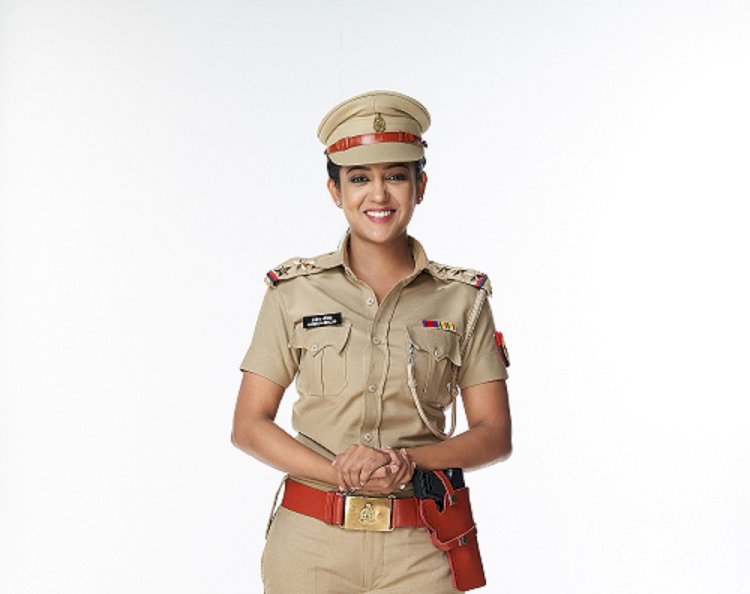 Haseena Mallik in the role of Maddam Sir.
How does it feel like to be a part of Sony SAB's Maddam Sir? What was your reaction when you were approached for the role of the role of Haseena Mallik?
I was extremely excited when I read the script of Maddam Sir as the role that I was offered is exactly what I was looking for.  I have essayed a lot of dramatic characters in the past but Haseena Mallik's character is different to all of them, it is a refreshing change. Haseena is very different than me but we both share the zeal for adventure and stand for what we believe in. I am thrilled to be a part of Sony SAB's Maddam Sir and it has been a great experience working with some of the phenomenal artists from the television industry.
While Sony SAB's Maddam Sir has an element of comedy to it, it also is a feel good and a light-hearted show that people would relate with. It shows the power of women instincts as the 4 women police officers take a refreshing approach to bring justice but in unique ways that will reflect the act of policing with heart.   
 
Tell us something about your character? Do you relate with Haseena?
Haseena's personality is very mature, disciplined, focused and that of a go getter. , something I share with the character. She believes in taking a thoughtful approach while dealing with any issues. She is in charge of the police station and she is more in favour of dealing situations with love and care. Haseena, out of all the other four women officers excels in maintaining a calm and composed demeanor even in the most difficult and challenging situations and on the other hand, this trait of Haseena is entirely different from me as I am very chirpy and impulsive in real life. Haseena will make everyone fall in love with her and at the same time make everyone respect her as well.
 
How are you preparing for the role of Haseena Mallik in Sony SAB's upcoming show Maddam Sir?
Haseena is Station House officer and I have started workouts that are helping me get in the right look. Considering Haseena's character also revolves a lot around emotions, I have started practicing yoga to keep my body and soul healthy. Haseena's character is extremely inspirational and at time, gives me goals to adopt a few of Haseena's qualities in my real life too.  There are several workshops that are being conducted and we were all fortunate am learning the small details such as getting the salute right, the way I walk and even the way Haseena talks.
 
What's your take on the concept of Mahila Police Thana?
Mahila Police Thana is an initiative to support women in our country to be able to seek help when required, something which is an important need of the hour. As we are preparing ourselves to play the role of policewomen in reel life, we developed a greater sense of respect for all the real-life police women who have dedicated their lives for our security. Mahila Police Thana is important only for the fact that it gives all the women in our country an opportunity to express their problems to a fellow women, reassuring that their problems would be understood and dealt with heart.
 
What should the viewers expect from the show, Maddam Sir?
Our viewers and fans can expect light hearted values driven messaging with a hint of comedy from Maddam Sir. Through light humor we want to shed some light on issues faced by women and inspire them. Our viewers will also witness how women police officers add their unique touch while dealing with matters. Maddam Sir is certainly a one of a kind show, something that hasn't been done on Sony SAB yet. Haseena and all the four officers in the team are a celebration of women power. The common challenge for all these women is to bring sensitivity to their policing while dealing with cases that comes to their police station.
 
Through Maddam Sir, what message do you wish to share with the fans of Sony SAB?
The message that we would like to share is that no matter how difficult a problem is, it can solved with little bit of love, patience and a lots of jazbaat. Through Maddam sir, viewers will witness policing with heart.