Interview with Gaurav Wadhwa as Sunny in Sony SAB's Maddam Sir
Says, with every episode we will bring a new case for our viewers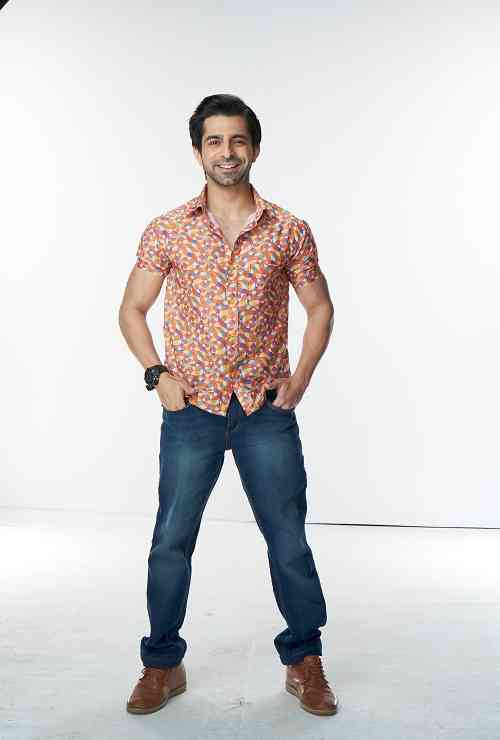 Gaurav Wadhwa as Sunny in Sony SAB's Maddam Sir.
•    How does it feel to be a part of Sony SAB's Maddam Sir?
•    I am thrilled to be a part of Sony SAB's Maddam Sir. Also, this is my third show back to back on Sony SAB and I am well aware of Sony SAB's genre now. Earlier I used to struggle as I shifted from drama to light-hearted comedy but now, I am thoroughly enjoying the journey as it is full of laughter and fun. I personally like the channel a lot because we deliver the scenes while laughing and having fun as compared to my times working in drama shows which were packed with heavy emotions.
•    Tell us something about your character, Sunny?
•    Sunny is a street smart reporter but a really sweet guy at the same time. He is best in the business, in the town and only wants to see his news channel grow and be successful. So, he comes up with different ideas to achieve that. He helps the police but strikes a deal that any breakthrough in the case will be exclusive to his channel. So, he is helping the Mahila Police Thana to solve various cases. Sunny is also a little flirty and he has liking towards Santosh whereas Santosh pays no heed to his attempts to impress her. The character, Sunny is really fun, full of life and I'm sure the viewers will enjoy his presence.
•    Have you done any special preparations for the role of a reporter?
•    Yes, I did. I watched 'Phir Bhi Dil Hai Hindustani' 3 to 4 times, where Shahrukh Khan plays the role of a reporter, who is number one in the town and he has the confidence of being the best. Sunny is somehow inspired by his character in the movie as Sunny will also be seen getting involved in cases by lending a helping hand wherever he can.
•    Do you relate with your character?
•    I do relate with my character, Sunny. I feel we both have a very relaxed attitude in life and are usually having fun, without taking unnecessary things too seriously. However, at the same time, we both are very serious about the work we do.
•    What do you think is different about Maddam Sir and its concept?
•    I really liked the theme of the show and Sony SAB has come up with something new and different with Maddam Sir. The best thing about the show is that with every episode we will bring a new case for our viewers. So, if you didn't get a chance to watch any episode, you can resume the next day and still be connected with the show through a new case, a new topic. I think this is a really great concept in today's day and age to keep the audience hooked to a show.
•    How has your experience been shooting on the set with the cast?
•    My experience has been really great so far as I had a familiar face on the set from the first day. I know Yukti from my school days as she was my senior in school. We both belong to Jaipur and when I learned that Yukti will be playing Karishma, I was thrilled. While I am blessed to have my hometown friend on the set, I am enjoying shooting with Gulki, Sonali ji and Bhavika. Everyone is really good at what they do and it is really easy and fun to work with them. Also, I share a great rapport with Yashkant, the only male company I have in the show. The entire cast and crew stays together on the set whether it is for lunch or reading or helping each other in our shots.
It is even more fun to work on the set as our director gives a creative liberty to every actor to try and improvise their characters.
•    What message does Maddam Sir aim to spread?
•    There are several messages that we are looking at through the show and not one in specific. Several social issues are being highlighted in the show which are being solved to open the eyes of our audience and make them aware of these issues that continue to linger in our society. I feel for the first time a show will address and highlight such grave issues through a comical spin and that is truly commendable. People will get educated and entertained at the same time through Maddam Sir.
My message to all the viewers is that just keep showering your love on us and our show Maddam Sir. Sony SAB has become a home to me and it is yet again coming up with a promising show which will entertain you all and end your day with a smile through its light-hearted comedy.