International Yoga Day observed at DMCH
The day was conducted by Yoga Consultant-Dr Sanjeev Singh Rawat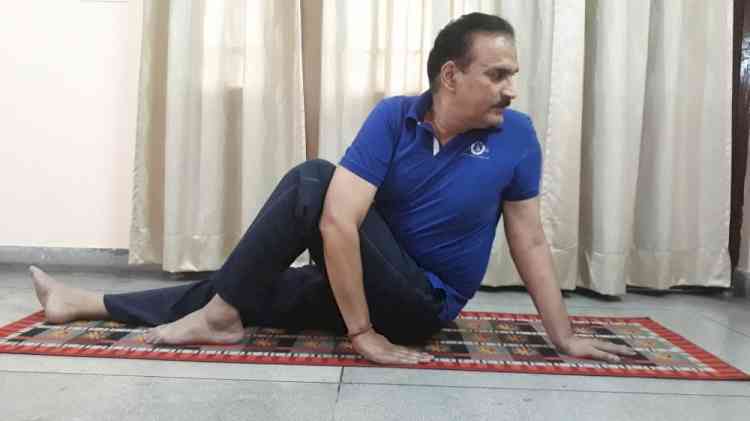 Ludhiana: 'International Yoga Day' was observed yesterday by Department of Yoga, DMCH. The day was conducted by Yoga Consultant-Dr Sanjeev Singh Rawat. Earlier, four virtual Yoga Sessions were also conducted online from 19th to 21st June by Dr Sanjeev Singh Rawat. The theme of International Yoga Day this year: "Yoga at home; Yoga with family." On the last and concluding day of Yoga Session on International Yoga Day, Dr Rawat stressed on coping with stress during COVID 19 pandemic situation.  
Secretary of DMCH Managing Society Prem Kumar Gupta said that YOGA has gained prominence in the recent years and it has become quite popular among the people of all age groups.  
Principal Dr Sandeep Puri said that due to COVID 19 pandemic, this year International Yoga Day was observed through official facebook page of DMCH.
Vice-Principal & Chief Cardiologist Dr GS Wander and Medical Superintendent (HDHI) Dr Bishav Mohan stressed that Yoga is very useful for cardiac patients and it is necessary for all of us to imbibe practice of doing Yoga Asanas in our daily life to stay mentally and physically fit.