International Olympic Day celebrated today
Chandigarh gets  the first Khelo India Malkhamb Center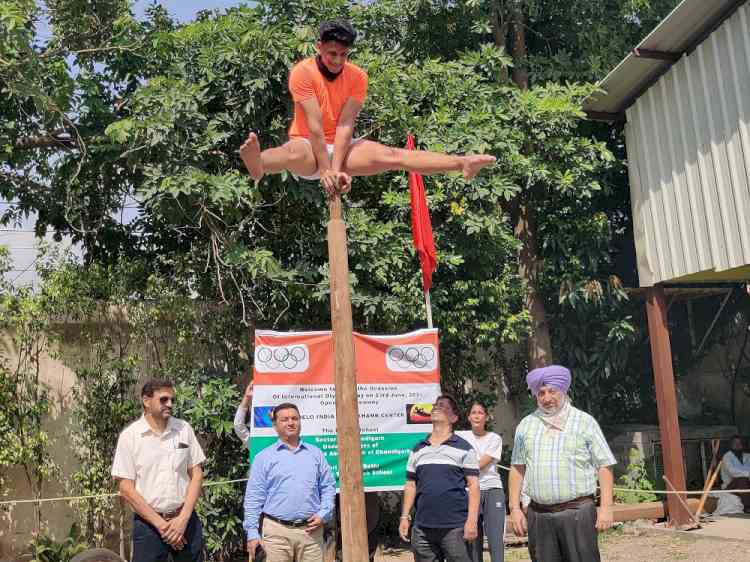 Chandigarh: Malkhamb Federation of India On behalf of Chandigarh Malkhamb Association started First Khelo India  Centre at The British School Sector 44 Chandigarh. Ranjan Sethi Director British School inaugurated the First Malkhamb Khelo India Centre of Chandigarh to facilitate Malkhamb in Chandigarh. Boys and Girls players of Malkhamb made a great start by giving demonstration.
General Secretary of Chandigarh Malkhamb Association, Rajinder Sharma said that in the coming time, efforts will be made to make Chandigarh centre ,an ideal center of India and in the next few years association plans to organise  national camp and subsequently National Malkhamb competition will be organized here.
Sports lover Ranjan Sethi said that Malkhamb is a traditional Indian game and is played in 24 states and like Yoga, 26 countries are adopting Malkhamb all over world  and in near future World Malkhamb Games will be organized in USA.
Rajinder said that Malkhamb is very popular in Maharashtra and Ujjain, but now with the center of Khelo India, this game will gain popularity in Chandigarh also. Director Ranjan Sethi also gave track suits to the players on the occasion of International Olympic Day.