International Nurses Day in Ludhiana
Nurses constitute a major work force in medical institutions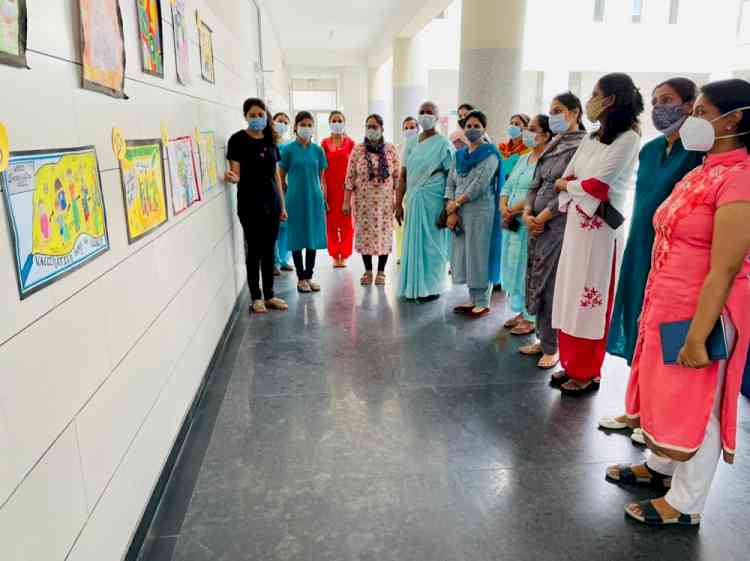 Ludhiana: "12th May" every year is observed as International Nurses Day and on the occasion Secretary of DMCH Managing Society- Prem Kumar Gupta acknowledged the whole hearted cooperation and dedication of nursing staff in treating COVID infected in this crisis. In his message, Gupta said that 'nurses' constitute a major work force in medical institutions and their importance of services can never be ignored.
Principal Dr Sandeep Puri along with Medical Supdts. Dr Ashwani Chaudhary and Dr Sandeep Sharma also congratulated all nurses on the occasion.
In Hero DMC heart Institute, a felicitation programme was held on International Nurses Day. Vice Principal & Chief Cardiologist Dr GS Wander along with Medical Supdt. (HDHI) Dr Bishav Mohan and other faculty members also acknowledged that Nurses have critical roles and responsibilities during the COVID-19 pandemic. They will continue to be at the front line of patient care in hospitals and actively involved with evaluation and monitoring in the community.              
DMCH College of Nursing also observed International Nursing Day by highlighting the role of nurses in patient care and their active involvement in attending patients during COVID crisis. Nursing students were also updated about the changing scenario of 'Nursing' profession in changing times.