Inter department fest "Esperanza -2020" organized at Innocent Hearts Group of Institutions
Objective was to motivate students for taking initiatives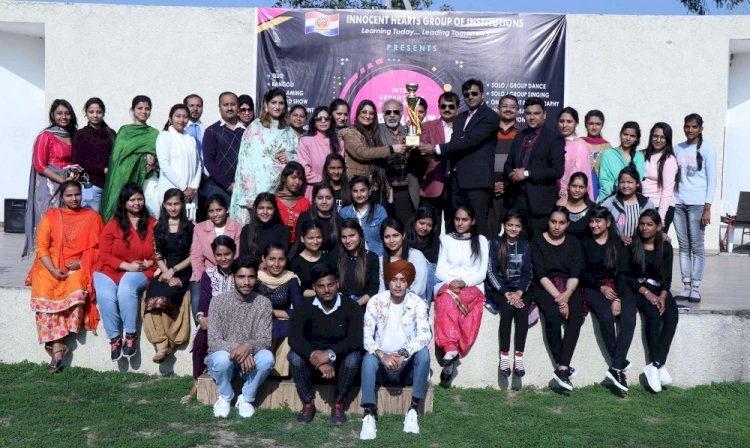 Jalandhar: In endeavour to provide the students a common platform to showcase their talent and learn from creativity, Innocent Hearts Group of Institutions organized an inter-department fest "Esperanza-2020". It includes wide range of activities like Quiz, Rangoli, Lan Gaming, Ad–Mad Show, Scavenger Hunt, Food Poker, on the spot photography, Business Idea Presentation, Fastest Fingers, dance and singing.
The fest started with the events like Lan Gaming, Quiz, Rangoli and Salad Making. Students from all departments participated with full gusto & zeal. In ad- mad show participants focuses on creativity, message behind ads, tagline, and way how to deliver the ads. Vast variety of business Ideas also presented in B- Plan Presentation. Photography contest gave a common platform to the participants to showcase their surroundings with photographic eyes. The objective behind organising events is to motivate students for taking initiatives and enhance their analytical and logical skills. Students also displayed their knowledge and creativity in quiz, Rangoli and salad making competition. 
Dr. Shailesh Tripathi (Group Director, Innocent Hearts) stated that such type of activities enhance the knowledge of students and improve their skills. It provides a platform to boost up the confidence and team work among students. He congratulated all the participants and grace the winners with certificates. Prof. Deepak Paul (Principal, Hotel Management) appreciated the efforts of faculty members for motivating the students to participate and perform. 
The Overall Trophy went to the Management Department.