Inter-college competitions of calligraphy and compositions
Event held at B D Arya College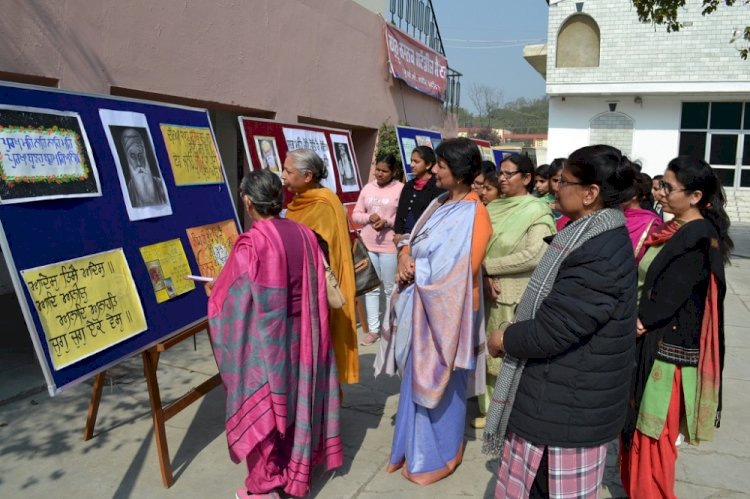 Jalandhar: To commemorate 550th Birth Anniversary of Guru Nanak Dev  Ji, B D Arya College, Jalandhar Cantt organized inter college competitions of calligraphy and compositions based on Janam Sakhis, under the ambit of UGC sponsored The Epoch Making Social Thinkers of India-Guru Nanak studies centre. 
Dr.Ms. Surjit Kaur(Retd.Prof, Fine Arts, Deptt Apeejay College, Jalandhar) and Dr.Ms.Raghbir Kaur(Rtd.Prof.GNDU Regional Campus, Jalandhar) were the judges.
Ms.Mandeep Kaur(APJ College  of Fine Arts) Ms.Dayapreet Kaur(HMV) and Ms.Harman(KMV) stood first, second and third respectively in the composition competition. Ms.Tavleen Kaur(HMV)
Ms.Mandeep Kaur (Lyallpur Khalsa college for women) and Ms.Ramanjeet kaur(KMV) bagged first, second and third positions in the calligraphy contest. 
Principal Dr.Sarita Verma welcomed the judges and appreciated the efforts of Dr.Surinder Pal(Incharge, Guru Nanak Studies Centre) and Ms.Guranjan Pal(Head, Fine Arts Deptt) and Ms Kulpreet Kaur (Assistant Prof.Fine Arts Deptt) for making the event a success.