Innocent Hearts Multispeciality hospital bestowed life to injured by putting in his broken arm
The right arm of the patient had got non-functioning and skin was drooping.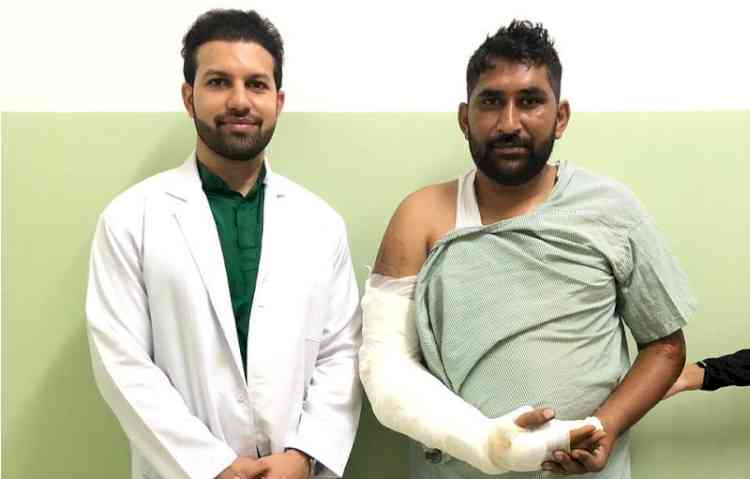 The patients after the treatment.
Jalandhar: S. Satnam Singh Memorial Innocent Hearts Multispeciality Hospital provides outstanding patient care to serve humanity. Recently, Dr. Manavdeep Singh, an orthopaedic specialist provided his expertise to a patient who had got injured in a road accident. Last Saturday night, near about 1:00 am., a patient Somnath reached the hospital in a very bad state. He was going for some work on his motor bicycle and got stuck in the trolley. His right arm got non-functioning and skin was drooping. The veins of the arm were bruised, no movement was seen in his arm. 
Dr. Manavdeep Singh started the procedure immediately, joined all the bones and veins also. In two days, the improvement could be seen in the patient. He began moving his arm. Hence, the patient is healthy.