Innocent Hearts College of Education organized seminar on understanding direction of life
Simmy Joshi was resource person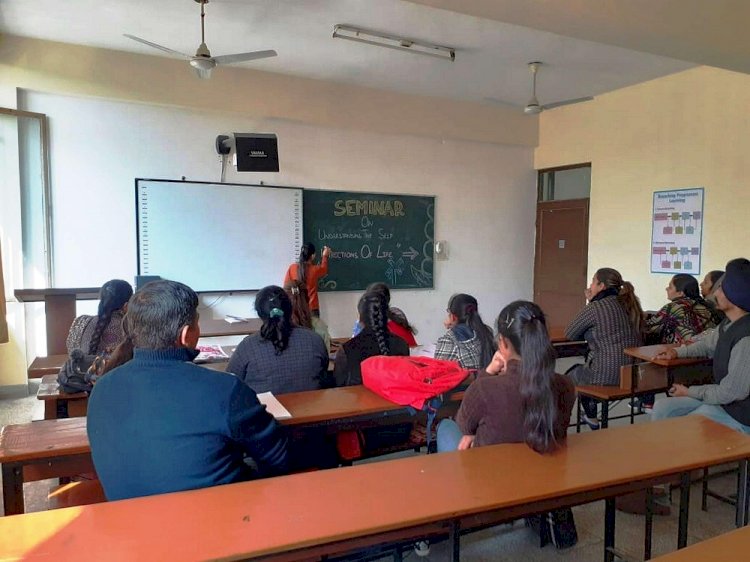 Jalandhar: "To keep the body in good health is a duty. Otherwise we shall not be able to keep our mind strong and clear." In this context, innocent hearts college of Education, Jalandhar fascinated the seminar on "Understanding the direction of life.
Ms. Simmy Joshi, the resource person of the seminar oriented the student-teachers about the healthy thoughts and feeling in order to aware them about their life. All the student teachers and faculty members were actively participated in the seminar. She enlights the students-teachers regarding "how one can adopt a healthy life style with the helSp of Yoga and Meditation. She also taught about the control and prevention of Heart attack and high blood pressure. Certain doubts raised by the audience were cleared by the resource person.
Principal Dr. Arjinder Singh thanks the resource person for sparing her valuable time and for sharing best knowledge on" Understanding the direction of life" and assured such kind of activities will continuous in the college.