Innocent Hearts College of Education celebrated Holi
The campus was reverberating with Holi songs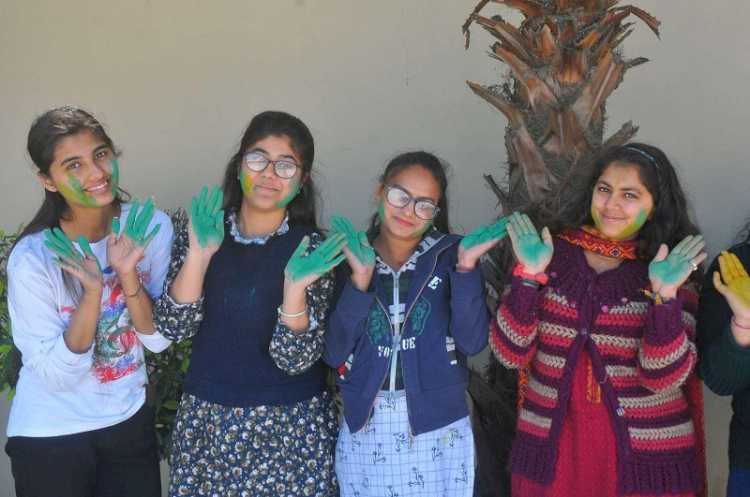 Jalandhar: The colourful carnival- Holi, among students and faculty members at Innocent Hearts College of Education, Jalandhar made the ambience more exuberant and vivid. The student-teachers and faculty members got together to play Holi with flowers in the campus and cheered up saying, "bura na maano Holi hai"… Executive Director of College, Mrs. Aradhana Bowry  delivered her warm wishes to students. She said that Holi is considered as the festival of brotherhood and unity. She also added that this Colorful festival, being a symbol of love and merriment, gives an opportunity to connect with our dear ones, provides a chance to lead a fresh life.
To celebrate this festival, a Special Assembly was conducted by the student-teachers, wherein a beautiful skit was performed deciphering the importance of Holi and the safety measures required while playing Holi. A mesmerising dance performance by the students also entralled the audience.
The campus was reverberating with Holi songs and students were ablaze with excitement. Principal Dr. Arjinder Singh praised the efforts of the students saying that holi is the day to express love with colours and he also implored them to play safe Holi by avoiding artificial colours which are dangerous for our skin.The Holi celebration concluded with distribution of Gujia, the traditional sweet dedicated to this festival.