Innerwheel Club Ludhiana organises seminar on good touch bad touch with Ludhiana Police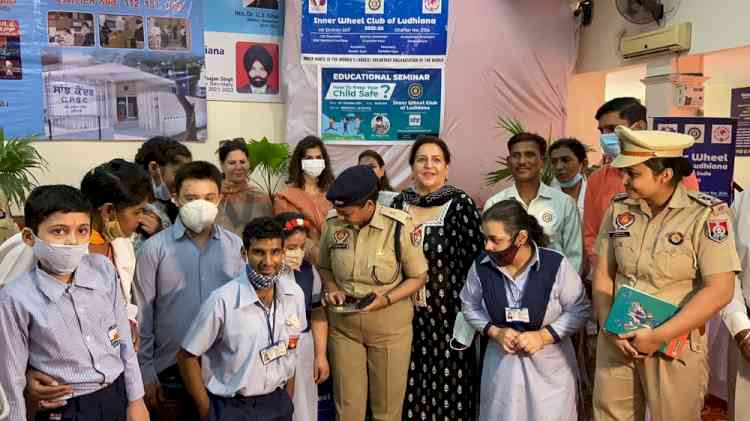 ADCP Pragya Jain with children.
Ludhiana, October 12, 2021: Inner Wheel Club of Ludhiana in collaboration with the Ludhiana Police organised a seminar on `Good Touch Bad Touch' today. The seminar was addressed by ADCP Ludhiana Ms Pragya Jain who was also the Chief Guest.  
The topic "How to keep your child safe: good touch bad touch" was explained in a detailed manner by the SAANJH initiative of the Ludhiana Police Commissionerate. ADCP Jain also set off a drive of distribution of masks and santizers.
Almost 2 lakh masks, 6,000 hand sanitiser bottles and 15 oxygen concentrators were given to the Ludhiana Police and several NGOs. The masks, sanitisers and oxygen concentrators were sent to India by Greater Washington Association of Physicians of Indian Origin.
Speaking at the seminar Ms Ranbir Kaur President Innerwheel Club Ludhiana said that masks and sanitisers were also distributed to Ek Noor Sewa Kendra and to Innerwheel Clubs of Amritsar, Batala and Jalandhar.
A new initiative of the Ludhiana Police, Punjab Police Mahilla Mittar was also presented by Sub Inspector Ms Balwinder Kaur.
The audience comprised of parents, teachers and students of Nirdosh School for Mentally Challenged and Innerwheel Club members.