Industry reactions to Union Budget 2022-23 (Part-11)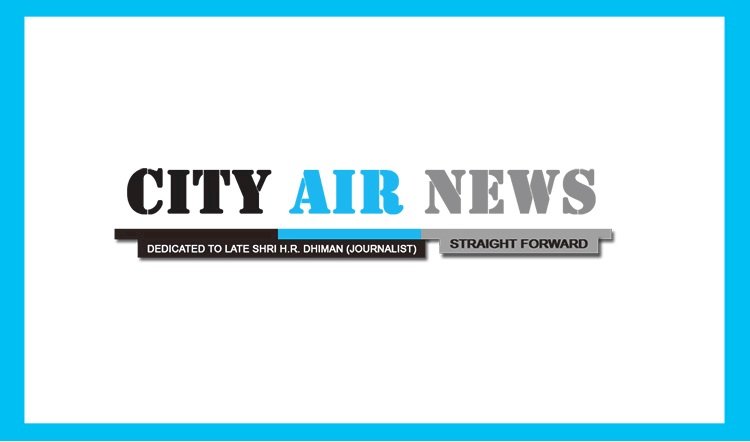 K R Sekar, President-BCIC and Partner, Deloitte Touche Tohmatsu India LLP
"The Union budget certainly looked growth-oriented from the perspective of a recovering economy post-pandemic. We are happy to announce that recommendations made by BCIC have been considered by the Finance Minister and have been brought into the Union Budget 2022. The proposals suggested that for India to grow, the increased focus and higher allocation for R&D, a cap on surcharge at 15% on capital gains, and deferment of litigation in the high court and supreme court in case of taxpayers having favourable orders. The fiscal deficit has also been maintained at 6.9% due to GST & direct tax collection. There has been no increase in the tax rates, the liquidation for corporates is now becoming easy. Taxing digital assets is a strong move by the government. However, taxing at 30% is not appropriate and it is recommended the taxation rate on digital assets should be pegged at normal corporate tax rate or capital gains tax rate particularly due to non-availability of any deductions other than the cost of acquisition of the asset. Also, a major initiative to digitize and interlink all government and finance ministries' payments will enable transparency and help to create better administration."

Arjun Ranga, Managing Director, Cycle Pure Agarbathi
"The Make in India initiative to create 6mn jobs will boost our economy and strengthen India's Atma Nirbhar Bharat dream. The focus on ease of living will boost Naya Bharat and enable more businesses to flourish. The move to repeal union laws to make it easier for businesses will uplift the employment scenario of the nation. As we are already in the jobs creation space, it will be a notable moment to witness industries coming together to create 60 lakh new jobs. The move to create a Special Economic Zones Act to enable states to become partners in 'Development of Enterprise and Service Hubs' will enhance the competitiveness of exports. New businesses and brands should now take climate change seriously and align their brand's vision to minimise the effect on the environment. It is our responsibility to take India towards a more sustainable development path".

Allan Andersen, Director, Chaman Bhartiya School
"The pandemic has highlighted the fact that digital can be an efficient resource for delivery of quality education. Hence in this scenario, it was expected that the government would have initiated a specific action plan to bridge the digital divide not only between the urban and rural, but also between the high-income and low-income population of India. The Finance Minister today in her Union Budget 2022 speech acknowledged the serious impact of the pandemic on crores of children, who have lost almost two years of formal schooling. The government recognized the need to build supplementary teaching resources and expand the PM e-vidya scheme from the existing 12 educational television channels to 200. This would allow all States to provide extensive content in regional languages. We are also ecstatic to see the Government's focus on creating enriching e-content & content delivery platforms clubbed with better offline pedagogical methods by training teachers in order to create a holistic learning ecosystem. Also, the expansion of "One Class One TV Channel" will help in tackling continued learning even in a pandemic. We at Chaman Bhartiya School look forward to the positive impact this will make."
Pavan Ranga, Director, Rangsons LLP
"The Union Budget 2022 looks promising for private industry in the Defence Sector. The move to allow private firms to take part in the R&D will encourage more players to take part in the growth of the nation's defence sector. This will shorten the buying cycle of manufacturing products from foreign countries and make India capable of producing world class products in the defence and aerospace segment. The allocation of 25% of defence R&D budget will push more startups and academia to set incubation centres and accelerate new solutions in India that will be aligned to promoting Atma Nirbhar Bharat dream."

Sunil Bist - CEO, NetConnect Global
"We see enormous potential in the next digital transformation era, fuelled by fields such as 5G-enabled internet of vehicles, internet of things, and industrial internet, and in India, we will see upcoming growth opportunities for a range of small and medium-sized enterprises, which can explore the innovative 5G applications in various industries."

Prof (Dr.) Y.S.R. Murthy, Founding Vice-Chancellor, RV University, Bengaluru
"We welcome the Union Budget presented by the H'ble Finance Minister. The focus on education sector will augur well for the country and put it firmly on the growth path over the next 25 years. The Digital DESH, Digital University initiative, One-Class-One channel through PM eVidya initiative for supplementary education in regional languages for rural development will ensure learning continuity during these troubled times. The 5G auction next year and fibre optic connectivity for last mile digital reach in rural areas will ensure inclusive growth.
Overall, this is a growth-oriented budget with progressive initiatives. We are confident it will help revive our economy and lead to sustainable growth in the years to come."

Vipul Singh, Founder & CEO, Aarav Unmanned Systems (AUS):
"The Union Budget presented by the Hon'ble Finance Minister ensures supercharged growth for the drone industry in India in the years to come. The budget duly recognizes the key role drone technology is playing in solving some really tough to solve problems for sectors like land records, infrastructure, mining, disaster management, and agriculture. Furthermore, the announcement of Drone Rules 2021, the PLI scheme for the drone industry, and subsidies for drones to be used for agriculture applications have provided a fillip to the sector. In Budget 2022, the announcement of the 'Drone Shakti' program will continue to strengthen the sector further making it at least a $5B market in India available primarily for domestic companies. This will enable further innovation in the sector and fuel growth with further adoption of drone tech and 'drone-as-a-service'. The opportunities, emphasis, and support being provided to this emerging sector will help drone start-ups extend their portfolio across agriculture, digitization of land records, railways, mining, renewable energy, telecom, etc., and will lead to a paradigm shift for a new Digital India."