Industry reactions to Union Budget 2021-22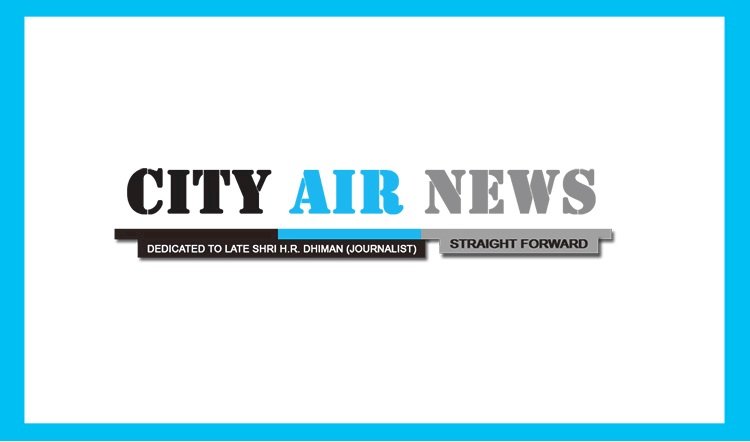 Guenter Butschek, CEO & MD, Tata Motors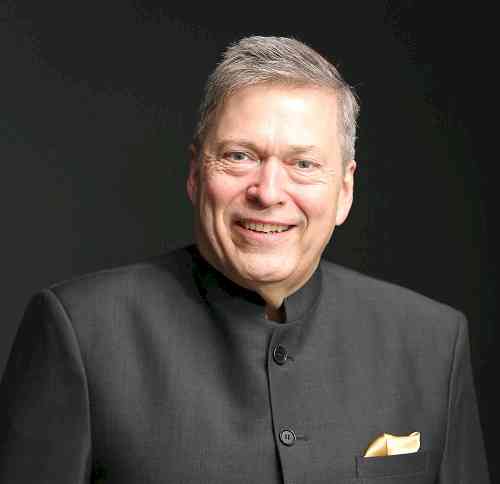 "Budget 2021 is a progressive statement of intent and action that aims to both stimulate and sustain growth following an unprecedented year. The significant increase in overall allocation towards capital expenditure has been complemented with comprehensive measures to catalyse multiple levers- focus on rural, infrastructure investment, impetus to manufacturing, social welfare, entrepreneurship and digital - to enable overall holistic development.
For the automobile sector, which is a significant contributor to India's GDP, there are multiple welcome announcements including a voluntary vehicle scrapping policy to phase out old and unfit vehicles, augmenting public transport system in urban areas, continuing focus on adoption of cleaner fuels, and enhancing outlays for developing road infrastructure and expanding the Swachh Bharat Mission."
Khadim Batti, CEO and co-founder, Whatfix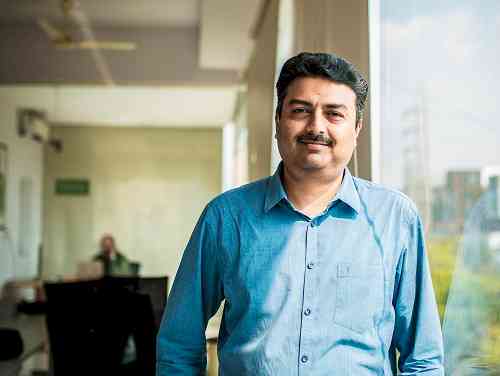 "The extension of the tax holiday and capital gains exemptions for investments made in startups by a year is a welcome move. While this will go a long way in boosting investments in startups, some form of tax rebates for employees would have been a greater benefit. Employees who join startups at various stages of growth bet on them by accepting more equity and less cash in terms of compensation. Due to this, additional benefits with respect to ESOP taxation would have facilitated a larger flow of skilled talent to startups, as the majority are still attracted to multinationals and large corporations.
Further, the revised definition of small companies by increasing their threshold for paid up capital by four-fold and that for turnover by ten-fold, will greatly ease the compliance requirements for companies. We also expect that the MCA21 Version 3.0 enabled by data analytics, artificial intelligence, machine learning will ease regulatory filings for startups. Also, the new one person companies (OPCs) move will boost entrepreneurship in the country and improve ease of doing business. While the announcements have been encouraging, we would have welcomed further simplification and clarity on startups taxes which have proved to be a challenge for the sector especially in recent times."
Mswipe Founder and CEO Manish Patel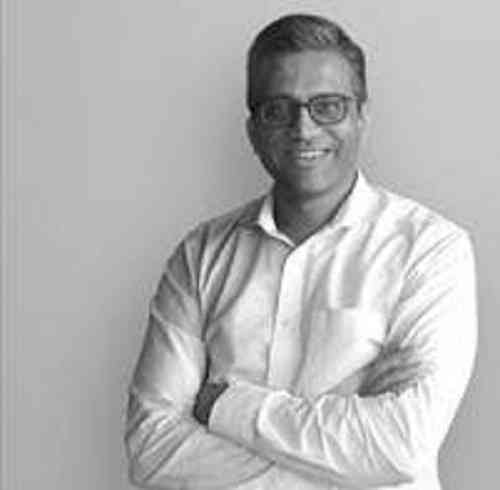 "Small retailers and kiranas were instrumental in growing the share of digital payments in India and in providing easy payment solutions to their customers since the onset of COVID 19. The budget provision of Rs.1500 crore to incentivize digital modes of payments comes as a recognition of these very efforts and will go a long way in encouraging Small and Medium Enterprises (SMEs) to switch to accepting digital payments. The announcement by the Honourable Finance Minister Nirmala Sitharaman has met the industry's expectation of providing financial incentives that enable small businesses to adopt digital solutions. As India's largest POS acquirer and end-to-end digital enabler of SMEs, Mswipe sees this as a great boost for digital payments infrastructure as well as growth in share of small businesses in online commerce. Further, the budget allocation of Rs.15,700 crore to support the Micro, Small and Medium Enterprises (MSMEs), which is more than double of this year's budget estimate, is also a positive step. Similarly, the proposed development of a world class fintech hub at GIFT-IFSC is yet another effort in the direction of placing India as a leading innovation ecosystem on the global fintech map."
Prof Mahadeo Jaiswal, Director, IIM Sambalpur
"Since the last Budget, the size of India's economy has reduced from Rs 2.24 lakh crore nominal GDP to Rs 1.94 lakh crore. There has been lower-than-budgeted revenue growth and higher expenditure to tackle the negative impact of the pandemic. The very fact that Hon'ble Finance Minister delivered her budget speech with the help of a 'Made in India' tab to deliver India's first paperless Budget address, accentuates the move from traditional to modern, yet keeping the essence alive. Overall Budget 2021 has been constructive considering the economy is in the revival mode. After a year of economic contraction, the Union Budget rightly focused on capital expenditure which was much needed. It needed to be more investment oriented rather than an income generating one. Laying emphasis on development of infrastructure across the country was essential to contribute to the growth and create employment. Boosting the healthcare infrastructure is a welcome move as there was a yawning gap and a 130% jump in provision for the sector bears testimony to the fact that health of the nation is a priority. Privatisation of the public sector banks will increase efficiency in the banking sector and help in funds reducing NPAs. The MSME sector also required heightened allocations as this sector can help India reach its full potential. I am glad Hon'ble Finance Minister doubled the allocation to this sector. Tax holidays and incentives given to start-ups will also bolster progress for the country and reinvigorate vocal for local. Focus on the manufacturing, automobile sector was much needed because India's core strength lies in these sectors. Automobile sector has been reeling under low demand and INR 5.54 trillion infusion in developing infrastructure around the country, which is expected to boost the demand for heavy and medium commercial vehicles is a welcome move. Overall Budget 2021-22 has the much needed financial impetus to augment India in becoming a $5 Trillion-dollar economy. From Education standpoint, as was predicted, this Budget has also stressed upon the implementation of NEP 2020 with the setting up of new educational institutions across the country, in the remote corners and focusing on strengthening the quality of education in existing schools. The setting up of the Higher Education Commission will also add a structural reform and streamline the higher education scenario of the country. Allocation of funds towards upskilling of the youth was an imperative. As Hon'ble Finance Minister rightly mentioned, channelization of the skill of our youth is of utmost importance which can fillip our economic development. The learning that we received from the pandemic has also been properly implemented by earmarking funds to support the research ecosystem of our country. This can create more job opportunities and reduce dependency on other countries. Setting up of the National Digital Educational Architecture (NDEAR) is a positive step. However, some more stress had to put on the development of digital infrastructure of the country for the implementation of NEP 2020 and mitigating the challenges institutions are facing in remote learning.  A substantial step towards lessening the digital gap that exists would have helped make the education sector become future ready.
 
Dr. Suresh Ramanathan, Dean, Great Lakes Institute of Management, Chennai
"The Finance Minister, Nirmala Sitharaman has rightly included the education and skills sector as an integral part of the Aspirational India plans. We are thrilled to see the support given by the government to boost the country's education system, recognizing the need for greater inflow of both funds and talented faculty along with the importance of innovation and better lab infrastructure as a means to improve overall standards.
As a leading management institute, Great Lakes is proud to charter a course that heavily emphasizes knowledge creation as a means to deliver highly relevant and contemporary education to its students. We believe that this will eventually and invariably lead aspirational India towards better standards of living and greater employment opportunities. The allocation of Rs. 50,000 crores in the budget towards the National Research Foundation is a step in the right direction. It will put India firmly on the path to attaining global standards in knowledge creation."
 
Rahul V Karad, the Visionary Educationist, and the Managing Trustee & Executive President, MAEER's MIT Group of Institutions & Executive President, MIT World Peace University (MIT-WPU) 
"I welcome the budget announced for this year by our Finance Minister Nirmala Sitharaman. The budget aims at the overall economical revival with a major thrust on infrastructure, healthcare and agriculture along with other sectors. The decision to introduce IND-SAT to invite Asian and African students to study, will make India the preferred destination for education. It will also introduce more diversity amongst the student population. Introducing FDIs in the education sector will further help ramp up this sector and help meet global standards. The young engineers getting the internship opportunity for a period of 1 year by the Urban Local Bodies of India will further build a greater industry connect for our engineering graduates. As a university that is proactively bridging the industry-academia gaps, this is a welcome change. What is also path-breaking is the government's decision to introduce degree-level full-fledged online education programs by the top 100 institutions listed in the NIRF. This will make good quality education accessible to aspiring students especially in the rural regions of our country where there is a lack of education infrastructure. The idea of attaching medical institutes to a district hospital in the Public-Private Partnership (PPP) mode will address the future demand for doctors and healthcare professionals in our country and also provide them with a better exposure early in their careers. This year's budget has taken into account some of the challenges faced by the Indian education sector and presents opportunities that can be turned into strengths to make our nation Atmanirbhar, as India will have the largest working age population in the world by 2030."  
 
Dr. Bijaya Kumar Sahoo, Advisor to The Odisha Adarsha Vidyalaya Sangathan (Rank of Minister of State), Govt. of Odisha and Founder at SAI International Education Group
"The Union Budget 2021 has touched all the sectors and rests on six pillars, i.e. Health & Well-being, Inclusive Development Human Capital, Innovation and R&D, Physical & Financial capital and infrastructure, Minimum government and maximum governance. I am happy that the Union Budget 2021 has focused on qualitative strengthening of over 15,000 Schools across India under National Education Policy 2020. It is a great move by the Finance Minister. An 'umbrella' structure will be created for central higher education in various cities.  Legislation to set up the Higher Education Commission will be introduced soon. Last year, the government allocated Rs 99,300 crore for the education sector. To further the National Education Policy under the reinvigorating human capital under the Aatmanirbhar Bharat mission the minister said a central university will also be established in Leh for accessible higher education at Ladakh. 100 new Sainik schools to be set up in partnership with NGOs and private schools, 750 Eklavya schools will be set up in tribal areas, Increase in the expenditure cost for tribal schools. It will a major boost for rural education.  Government proposes 3000 crore to be sanctioned towards upskilling and 30000 crore for R&D over 5 years. The budget allocation in Padhna Likhna Abhiyan has been increased from Rs. 95.25 cr (RE 2020-21) to Rs. 250 cr in BE 2021-22 (an increase of Rs. 154.75 cr) i.e. by 162.47% which will further lead to infrastructural (both digital and non-digital) enhancement. India's focus on R&D with National Research Foundation an allocation of 50,000 crores will certainly help India in developing an urban India.
There has been a focus on reviving the MSME Sector and making inclusive development for an aspirational India the product link incentive in 13 sectors with focus on agriculture infrastructure and 5 fishing harbours will make quantitative and improvement in these sectors. The Union Budget 2021 has emphasized on health and wellbeing in which allocation has been kept in upgrading health infrastructure of the country, with an outlay of additional 64000 crores. For migrant labour and GIG workers a portal will be developed to track health, housing, skill and insurance along with social security through ESIC is going to benefit 15 crore workers across India. 
The whooping Fiscal Deficit expected at 9.5% of GDP is to be contained at 6.8% in 2021-2022 which will be brought down to 4.5% by 2025-2026. Though a welcome measure, its implementation will be full of challenges. The 15th Finance Commission Recommendation of States sharing increased 41% will make each state stronger; however, it shall depend on the FRBM consolidation. Government has reposed more faith on the taxpayer by reducing reopening cases to 3 yrs making IT-AT faceless and exempting pensioner senior citizens from filing tax returns, it will certainly give relief to them.
The FDI increase in insurance sector commitment for national Infrastructure pipeline, revising small company definition from 50 lacs to 2 crores and allowing One person company to be floated will help capital build up for the nation. Looking at the positive budget, the Sensex has already jumped over 2300 points. It also emphasizes the most talked about Farmers policy and their hike in credit limit. There is also a boost to the non-conventional energy sector. As expected, the Finance Minister announced Rs 35,000 crore for Covid-19 vaccines but no relief to the taxpayers who have faced the brunt for the past one year. Though, it's welcoming to see that the tedious income tax return forms will be further simplified."
 
Suresh Ramanathan, Dean, Great Lakes Institute of Management, Chennai
"The Finance Minister, Nirmala Sitharaman has rightly included the education and skills sector as an integral part of the Aspirational India plans. We are thrilled to see the support given by the government to boost the country's education system, recognizing the need for greater inflow of both funds and talented faculty along with the importance of innovation and better lab infrastructure as a means to improve overall standards.
As a leading management institute, Great Lakes is proud to charter a course that heavily emphasizes knowledge creation as a means to deliver highly relevant and contemporary education to its students. We believe that this will eventually and invariably lead aspirational India towards better standards of living and greater employment opportunities. The allocation of Rs. 50,000 crores in the budget towards the National Research Foundation is a step in the right direction. It will put India firmly on the path to attaining global standards in knowledge creation."
 
Preethaa Ganesh, Vice President, Vels Group of Institutions, Chennai
"We acknowledge the initiative taken by the central government to make India as a preferred destination for higher education. Towards the same, the proposal of Ind-SAT comes in as a boon as this will help in boosting the education scenario in India by bringing in more foreign candidates. Enhancing online education by introducing a full-fledged education programmes will majorly benefit the students of deprived section of the society. Increase in apprenticeship embedded degree/diploma courses by March 2021 will result in providing more internship opportunities to fresh engineers thereby creating a wholesome job environment. In addition to this, we feel that the sum allocated for skill development and training of teachers will give us room to create a better work environment and deliver higher quality of education."
 
Prof. Amiya Kumar Sahu, Associate Professor (Finance), Goa Institute of Management
"The Finance Minister presented a forward-looking budget that would boost economic growth and investors' confidence. I am particularly impressed with the resource allocations on Healthcare, Education, and Infrastructure. The fiscal deficit targets look pessimistic. The government would do better as economic activities normalize. The GST collections figures for January 2021 is a good signal. I expected excise duty cuts in petrol and diesel. The capital market has reacted positively, but the realities will unfold only tomorrow and further during the week. The focus of infra-push on election-bound states looks to be a big-promise. My rating is 7/10."
 
Dr Mona Lisa Bal, Chairperson, KiiT International School
"Budget 2021-22 was significant as it was expected to revive the economy after the COVID-19 crisis. Education for All was one of the prime focal areas of the Budget and overall, the announcements made for the sector were positive.  The industry was expecting allocations on the implementation of NEP 2020 which has been met to an extent. Emphasis on strengthening the quality of education in schools will benefit students by cementing their primary education and promote growth and knowledge. Setting up of new Sainik schools and Eklavya model residential schools, especially in the remotest parts of the country will further bolster educational development. Upskilling of the youth has become extremely vital in the present scenario. Our youth are our strength and streamlining skill development for them will catalyse a better tomorrow for India. International collaboration on research and development is also a welcome move because the pandemic has made it clear that innovation is the way of the future. Setting up of the National Digital Educational Architecture (NDEAR) Development is a firm steppingstone towards a digital transformation to take the country to newer heights.  Upskilling of teachers and training under National Initiative for School Heads and Teachers for Holistic Advancement (NISTHA) will be beneficial to the students and the sector at large. Focus on holistic education, moving away from rote learning to strengthen analytical, conceptual skills of students will foster critical thinking among them which will help in their overall development and learning. It is good to see the Budget focus on the needs of the special children, especially the ones with hearing impairment through standardization of Indian Sign language across the country and development of National and State Curriculum materials for use."
Bhargav Dasgupta, MD & CEO of ICICI Lombard General Insurance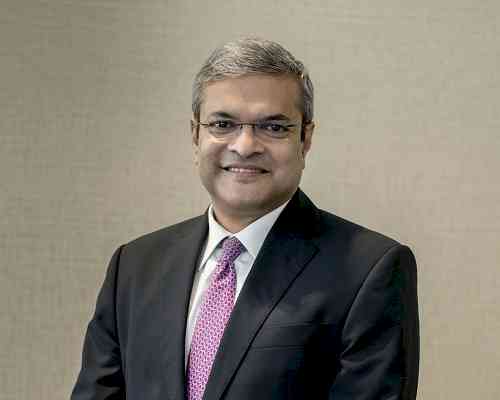 "The non-life insurance sector finally witnessed a long-standing demand being fulfilled in terms of increase in FDI limit to 74%. This should catalyse the long-term development and growth of the industry. At the same time, steps such as privatization, increased allocation to healthcare and infrastructure, voluntary scrapping of vehicles policy are positive for the sector. What remains to be seen is the timely implementation of these measures."
Madhusudan Ekambaram, Co-Founder & CEO, KreditBee and Co-Founder, FACE (Fintech Association for Consumer Empowerment)
"The Government's decision to boost entrepreneurship and digital payments in India is a testament to its commitment to realize its vision of an economically self-reliant nation.
The COVID-19 pandemic has given a fillip to the adoption of digital payments as more and more consumers realized the benefits and convenience they have to offer. I welcome the Rs 1,500 crore scheme announced by the Hon'ble Finance Minister in the Union Budget 2021 to promote digital payments as it will help create a robust and dynamic payments ecosystem in India's emerging digital economy.
The extension of tax holiday by one more year to March 2022, along with capital gains exemption, will boost startups by helping them tide over the economic crisis unleashed by the COVID-19 pandemic. Furthermore, the proposals to incentivize OPC incorporation along with measures like the removal of the restrictions on paid-up capital and turnover or reducing residency limit is in sync with the government vision of encouraging and catalyzing entrepreneurship in India."
 
Shachindra Nath, Executive Chairman & Managing Director, U GRO Capital
"Broadly evaluating, the Union Budget 2021 is a significant attempt by the government, to accept a higher fiscal deficit and enhance expenditure towards economic revival. It is appreciative of the government to put a special emphasis towards providing relief to the tax payers and reducing the burden posed by COVID-19. One of the key highlights of the budget is setting-up of the development finance institution (DFI) towards infrastructure financing and institutional framework to purchase corporate bond, which would solve the issue of liquidity for the infrastructure sector and corporate bond market. Also, with the path-breaking initiative of instituting Asset Reconstruction Company (ARC) and asset management company (AMC) for NPA consolidation, banks have been allowed to streamline their focus on the much needed growth.
The government has reduced the threshold for NBFCs to initiate recovery under the SARFAESI Act, 2002. This is an effective step towards ushering credit discipline and in the long-term will increase the penetration of credit to small businesses. The government has also doubled its allocation towards MSMEs, which would greatly support their revival and the eventual growth. Holistically, the Union Budget 2021 is an encouraging event, yet we optimistically look forward to a distinctive support for NBFCs, with a framework to provide them sufficient liquidity, while also furthering the credit guarantee scheme support to the MSMEs."
CH S. S. Mallikarjuna Rao, MD & CEO, Punjab National Bank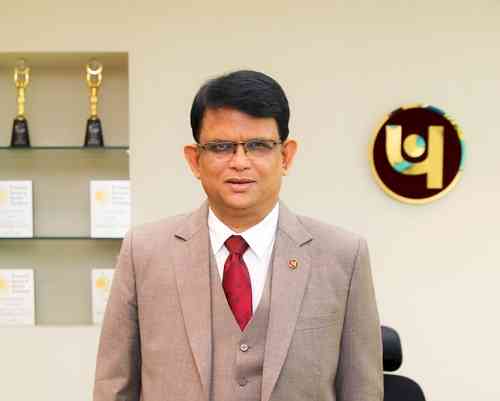 "We welcome the measures announced by Hon'ble Finance Minister in Union Budget 2021-22. The budget rightly strikes a reasonable balance between addressing the key pillars of Health & Well-being, Inclusive Development, Human Capital, Innovation and R&D, apart from laying the path for a robust economy by providing a major infrastructure boost. The array of measures announced are in line with people as well as market expectations and will go a long way to bring the nation back on track by boosting spending on infrastructure and rural development while fighting the pandemic through health focused measures.
As far as the financial sector is concerned, further recapitalization of Rs 20,000 crore for PSBs in the FY 2021-22 is a welcome step. The other measures which are expected to strengthen the sector are as under:
•    Various measures have been announced on the infrastructure front, which are expected to take the economy into a new trajectory of growth. In addition to over a 34% increase in capital expenditure, new highway projects have also been announced.
•    Setting up of a professionally managed Development Financial Institution will catalyze infrastructure funding.
•    Creation of an ARC and Asset Management Company that will take over the stressed assets and sell to Alternative Investment Funds (AIFs),  is also welcome as it will help improve the health of the banking sector through impact on price discovery and improving competition in the market.
•    The NCLT system will be strengthened and e-Courts will be adopted and alternate mechanism of debt resolution will be set up.
•    The massive program for monetization of completed/ running projects will help in creating required resources through the instruments like INVITs.
•    Other important announcements of bringing in the IPO of LIC, hiking the FDI limit in insurance increase to 74% from 49%, strategically divest 2 Public Sector Banks and 1 general insurance company, are steps in the right direction.
The voluntary scrapping policy proposed for discarding old commercial vehicles will boost the automobile industry. The gross borrowing programme is also helpful to maintain the fiscal health of the economy, while providing necessary funding towards growth and development of the infrastructure."

Randhir Chauhan, Managing Director, Netafim India and Senior Vice President, Netafim Ltd. on Agriculture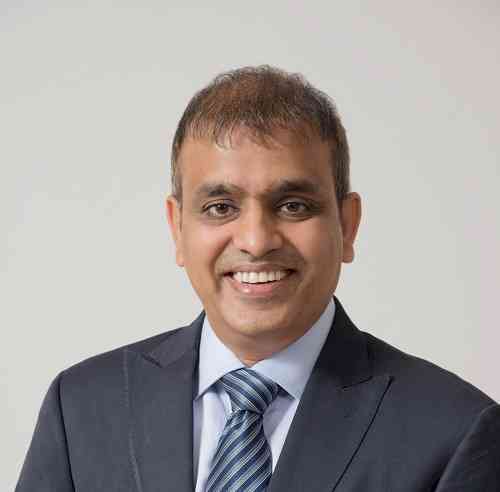 "The Union Budget clearly highlights the Government's continued focus to modernize the Agri sector. We welcome the announcement of additional allocation of Rs. 5,000 cr to the Micro Irrigation Fund (MIF) under NABARD which now totals Rs. 10,000 cr. This is in line with the Government's vision of 'per drop more crop', and will help move closer to the target of micro irrigation coverage across 1 crore ha in five years, across the country. In order to improve the fund utilization, we request policymakers to remove the condition of disbursement (which is only against additional subsidy) and consider to make it available for the mandatory state share as well. The additional fund could keep the momentum up in states like Tamil Nadu, Maharashtra, Gujarat and Karnataka which are already in favour of the scheme, help restart in states like Andhra Pradesh and Telangana and bring newer states like Uttar Pradesh, Bihar, Jharkhand, etc. under its gamut."
Sumit Rai, MD & CEO, Edelweiss Tokio Life Insurance
"Budget FY22 lays a heavy emphasis on protecting lives and livelihood, charting out a clear roadmap for spurring structural demand. The increase in FDI limit in insurance sector is a welcome move, which will open growth opportunities for the sector. Insurance, inherently, is an upfront capital-intensive business with a long gestation period. So, this move will enable the sector to play a bigger role in capital formation and channelise that capital for long term growth. Given the patient nature of its investments, life insurance sector will also support the country's infrastructure and consequently spur economic growth. Today's announcement, coupled with the recent hike in FDI limit in insurance intermediaries, shows government's clear intent to provide a gradual and holistic support to the sector."
Rishi Jain, Managing Director, Jain Group
"The Budget is a subset of a Grand Plan, steps are in the right direction and only has positives for the housing and real estate sector.
Infrastructure and Housing go hand in hand, the priority allocated to infrastructure and the housing sector is laudable.  
The easing of more and more compliances and unnecessary departmental formalities is also in line with easing of business is encouraging. 
Because most reforms are already announced during pandemic times, I personally was not expecting any Big Bang reforms. The steps to improve ease for small and medium scale businesses and taxpayers deserves a thumbs up."
Abhishek Bharadwaj, Chief Marketing Officer, Shristi Infrastructure Development Corporation Ltd
"It is very encouraging to see that the current budget has continued its emphasis on affordable housing as a priority area. The extension of eligibility of additional deduction of interest of Rs 1.5 lakhs for loan taken to purchase an affordable house will surely boost the demand for real estate in the country. The extension of tax holiday for affordable housing projects will also help the developers. The new tax exemption for the notified Affordable Rental Housing Projects for the migrant workers is also a welcome step. The increased allocation in infrastructure spending will also boost the real estate sector indirectly. As a whole, the budget is encouraging for the sector."
Arya Sumant, Managing Director, Eden Realty
"Government had already done many mini budgets over the course of the last financial year due to the Covid-19 pandemic so it was expected that there wouldn't be many big bang reforms. It is an extremely balanced budget and it is heartening to see that Affordable Housing is still being given a major push and the additional year announced for tax breaks is going to provide the required boost to the real estate sector for post-pandemic era. The reduction in import duty for steel is also going to help the sector grappling with high construction cost for the past several months."
Ravi Khaitan, Managing Director, Prudent Infrarealty Private Limited
"The tax holiday proposed by FM for one more year in order to promote affordable housing projects is a positive sign towards 'Housing for All' initiative and also to increase their supply so the growing demand can be met."
Jitendra Khaitan, Managing Director, Pioneer Property Management Ltd
"The additional deduction of 1.5 lakhs by the FM granted upto March 31, '22 will keep the momentum positive to the real estate industry and towards residential buyers too."
Akahy Daftary, Director, SIRO Clinpharm 
"In this year's budget, the Honorable Finance Minister considered Health and Well-being sector as the first pillar which is very encouraging for healthcare and nutraceuticals sector professionals. The announcements made by the FM especially for the healthcare sector in terms of promised reforms and anticipated conducive measures to boost domestic manufacturing of the medical devices along with the emphasis on preventive care, PPP in Ayushman Bharat, expansion of Jan Aushadhi Kendra in all districts to provide medicines at affordable rates, etc are very promising and will provide impetus to the growth of the sector in the long run. The allotment of Rs 3000 crore funds under skill development is a positive move by the government in terms of recruiting people since the EMS (Emergency Medical Services) industry demands skilled individuals in paramedics as they are the ones driving the sector and hence play a vital role in saving lives. The allocation of Rs 35,000 crore for COVID-19 vaccines was much needed as it is the need of the hour. Additionally, the allocation of Rs 69,000 crore to healthcare is again something that is commendable and a heartening measure announced by the FM for the development of the healthcare sector.
Overall, Budget 2021 is realistic, positive, and holistic at the same time, centered around the common man and his needs."
Raktim Chattopadhyay, Founder & CEO, Esperer Onco Nutrition (EON) Pvt Ltd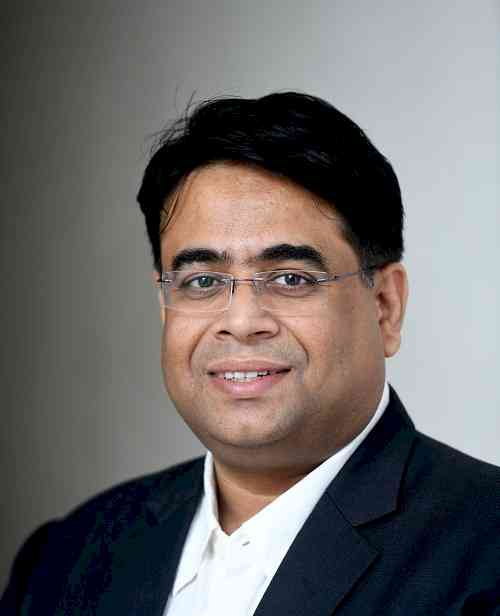 "As per the latest report by McKinsey by 2030, India needs to generate 90 million non-farming jobs over the next decade, which is possible if the GDP growth remains consistently above 8%. The recent GDP growth has been just 4%.
 
With above context and with the world's largest immunisation drive already underway, economic recovery is the major focus of Budget 2021. I see the Government is able to take great effort to address the same in the following way: 1)Increase in capital expenditure; 
2)Tax stability; 3)Privatisation; 4)higher gov expenditure 
Negatives-1)Changes in tariff was not essential. 
Overall transparent budget with fair effort."
Tarun Chugh, MD & CEO, Bajaj Allianz Life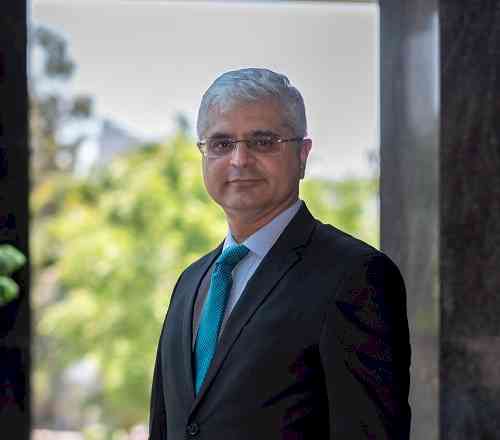 "The government has announced an increase in FDI for insurance sector from 49% to 74%, which is a positive move and will help in the growth of the sector. However, the move on taxation change for ULIPs (of higher ticket size; annual premium of more than 2.5 lakhs) would have an impact on such investments. Tax benefits still remain in the event of death of the life assured or in the case of ULIP policies where annual premium is INR 2.5 lakhs or below. This tends to reduce the competitive advantage that ULIPs enjoyed as compared to other short term investment vehicles.
Overall, despite the fall in tax and revenue collections due to the economic contraction in FY21, the government has not introduced any major increase in taxes, and supported on the expenditure side (esp. for capex). This is quite positive, and shows the intent of the government in supporting the growth recovery. The budget has given precedence to growth recovery by allowing some amount of fiscal slippage. It is an inclusive one, encompassing different segments of the economy, with the focus, and higher allocation, on infrastructure and healthcare."