Industrialists breathe sigh of relief with removal of impasse in train operations:  Pawan Dewan
Passengers, farmers, and industries all to be benefited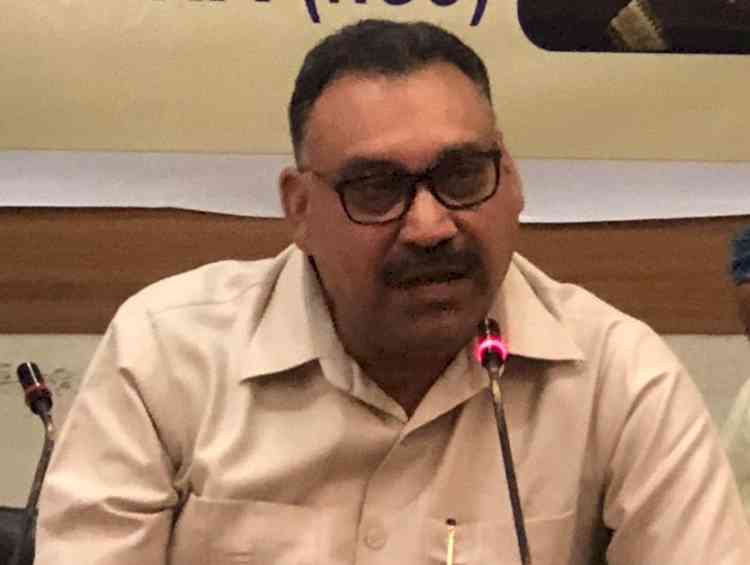 Pawan Dewan Chairman, Punjab Large Scale Industries Development Board(PLIDB).
SAS Nagar: Indian Railways starting rail services from and through Punjab after Punjab  Chief Minister  Captain Amarinder Singh's  success in breaking  the imbroglio over the suspension of train services in the state, is a welcome relief for the industrialists of the region, said Pawan Dewan Chairman, Punjab Large Scale Industries Development Board(PLIDB).
With removal of the impasse in train operations after the farmer unions acceded to CM's appeal and announced lifting of the rail blockade, the industrialists have breathed a sigh of relief.

The suspension of rail services due to the outbreak of pandemic and thereafter blockade of rail tracks by farmers has hit the industry hard. For the Industries reeling under losses due COVID induced labour shortage, the suspension of rail movement came as a bolt from blue. Worry of raw material shortage, failure to meet supply deadlines purchasing material at 'premium prices' or increase in costs due to transporting via roadways has been looming large in the minds of industrialists.

Farmers in Punjab have been carrying out their protest on railway tracks for months, which has disrupted both passenger and goods train service in the region. Now, as per recent developments, the rail agitation has been lifted which will subsequently be beneficial for all including passengers, farmers  and industries, said he and thanked Punjab Government, Indian Railways and especially the Farmer Unions to have postponed the blockade in the larger interest of the community.