Induction lecture on "How to Access A.C. Joshi Library, P.U."
The Lecture was especially organized in view of the concern of International Students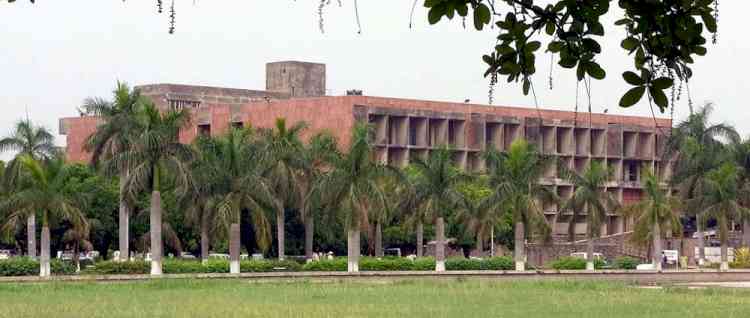 Chandigarh: The office of  The Dean, International Students on behalf of Professor Anju Suri, the Dean organized an Induction Lecture on "How to Access A.C. Joshi Library, P.U." delivered by Dr. Jivesh Bansal, Chief Librarian, Panjab University, Chandigarh.
 
The Lecture was especially organized in view of the concern of International Students seeking guidance in the matter as they had been facing serious difficulties with regard to the access of e-resources available in the prestigious International A.C. Joshi Library, Panjab University, which is rich repository housing a wide range of books and literature including rare books, periodicals and manuscripts
 
Dr. Jivesh Bansal  shared information about the ancient rich history of the Library, library structure and services as well as the Library timings including the timing and working of the digital library section.  He delved on accessing Library sources through simple search and advanced search and apprised the audience as to how they may be accessed.  He also underlined the facts about JAWS software and Zoom extra facility provided in the Library for visually impaired and disabled students and scholars, book drop facility available 24x7, My Info facility for self check out of the scholars, search catalogue record facility etc.  The session was highly informative and interactive.  The lecture was followed by questions and queries of the participants which were answered by the speaker.
 
The session facilitated the participants in addressing their concerns and clearing their doubts about the access of the Library. Along with International Students, the National Students and Scholars also joined the session for the said purpose in large numbers taking its total to 460 participants.