Indo Global Group of Colleges organized orientation programme on innovation in teaching learning practices
As many as 100 students and teachers participated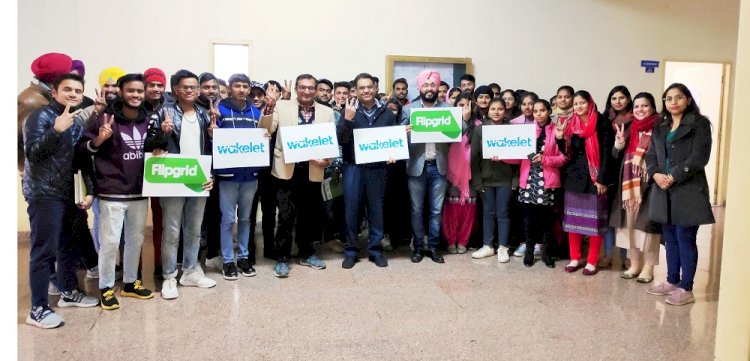 Mohali: Indo Global Group of Colleges   organized Orientation Programme on Innovative Teaching Leaning practices using Information Communication and Technology. As many as 100 students and teachers participated actively in this technical programme. 

National ICT Awardee Amit Kumar and Training manager of Punjab & Haryana from IIT Bombay imparted the training. 
Tanvir Singh was the keynote speaker. 
Keynote speaker Amit Kumar imparted practical training on the Innovative Teaching Leaning practices using ICT. He gave reference   to the recently published report of World Economic Forum in which memorization is not among the top skills to become successful in the 21st Century; rather Creativity, Critical Thinking, Communication, Negotiation, Collaboration and ability to solve Complex Problem, are going to be the top skills to climb high on the career ladder. Later, he elaborated about Wake let platform which is effective ICT tool to save, organize and share the educational content on the web and for Collaborative Flipped Learning.  He also advised students to invest their non-productive time in productive work to learn soft skills utilizing the power of ICT.  
Another keynote speaker Tanvir Singh imparted information on Microsoft's Students' voice empowerment tool Flip Grid. He also shared detailed information on implementation of Spoken Tutorial Project of IIT Bombay for e-learning.Chairman of the institute Sukhdev Singla encouraged students for development of key employment skills required by the industry for a bright career.