Nerves of steel and a heart of gold
In memory of Harmit Kaur, a phenomenal woman who worked for women's education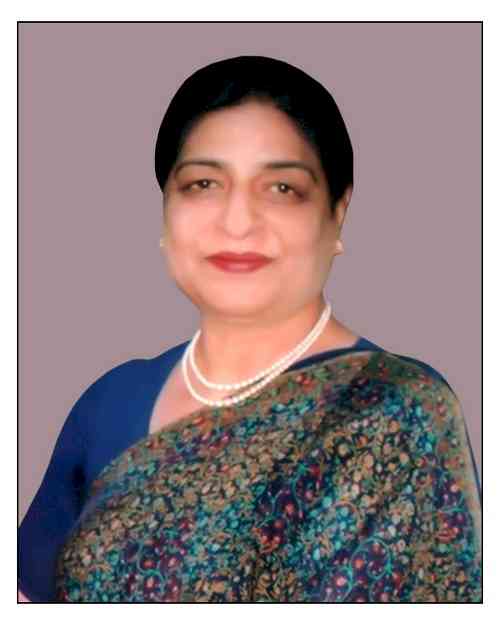 Principal Mrs. Harmit Kaur. (File Photo)
By Tajinder Kaur
Words fail me as I sit to write about Mrs.Harmit Kaur, a phenomenal woman who worked for women's education with grit and determination. She started her career as Asst. Prof. of History at Ramgarhia College, Phagwara, and joined as Principal of Ramgarhia Girls College, Ludhiana in 1983 at the young age of 35. The rest, as they say, is history. Under a progressive Managing Committee headed by Giani Bhagat Singh ji, she dedicated 25 years of her service in building the edifice of the college - from a single-storied building to a three-storied building, construction of state-of-the-art Fine Arts, Home Science, Music, Computer Science Labs, new hostel building, new library and a grand multipurpose air-conditioned auditorium with a seating capacity of 1000. Above all, she infused the faculty with a spirit of selfless service and a search for perfection in all the tasks they undertook. Her involvement with her students can be gauged by the thousands of lives she touched as a mentor and guide. Even when she retired from active service, students would fondly remember her as a dynamic administrator and a lady who encouraged them to attain great heights in academics, sports and co-curricular activities.
She represented the Principals fraternity in the Panjab University Senate for three consecutive terms, and was also a member of the Panjab University Syndicate. Her retirement from college did not entail retirement from life. She continued spreading the message of spirituality and mental health through the work carried on by her better half, Dr. Balwant Singh, in 'Sarab Rog Ka Aukhad Naam Mission'. She spent the last decade of her life shuttling between North America and India, spending time with her daughter Gagandeep Kaur and son-in-law Rupinderjit Singh based in the USA. Her passing away is the end of an era. She will be deeply missed by her family and friends, the Ramgarhia Institutions in Ludhiana, and the Sarab Rog Ka Aukhad Naam Mission. Her legacy will live on in the hearts of all the people who came in touch with her.
(The writer is Head, Dept. of English, at Ramgarhia Girls College, Ludhiana)
* It may be mentioned here that Mrs.Harmit Kaur had passed away on July 28, 2020.