Important decisions taken in high-level meeting of Punjab Traders Board: Basant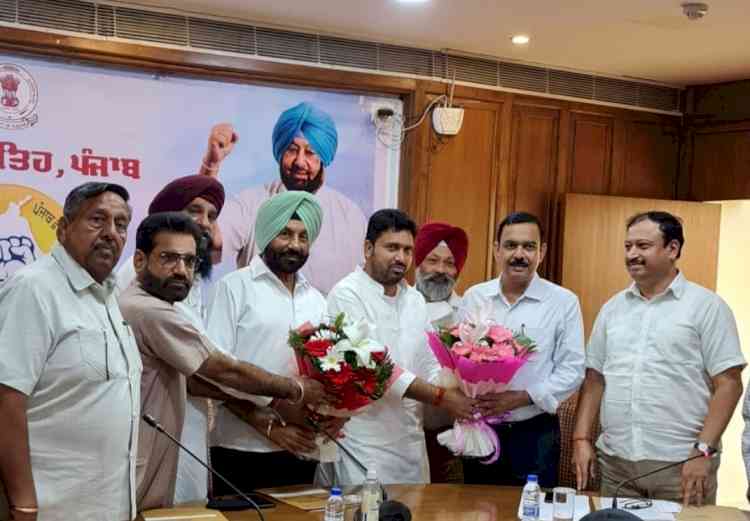 Ludhiana, September 13, 2021: A high level meeting of the Punjab Traders Board was held today at Punjab Bhawan, Chandigarh in which several important decisions were taken in favour of the traders.
The meeting was attended among others by the Board members and high officials of the Department of the Excise and Taxation.
After attending the meeting, Bhupinder Singh Basant, Senior Vice Chairman (Excise and Taxation), Punjab Traders Board informed the media in a press release here today that the meeting discussed several issues such as One Time Settlement (OTS) of pending VAT refunds. The traders were demanding the same for a long time.
Basant informed that the assessment of VAT related cases has been done in the districts under the Excise and Tax Department and for their disposal by the Punjab Government, the maximum amount of One Time Settlement (OTS) has been fixed at a maximum of five lakh rupees. It was suggested in today's meeting that the limit of OTS must be increased. This will benefit those traders who are still out of this scheme.
He said that it was informed in the meeting that 29,500 traders have taken benefit of OTS scheme for which the traders have thanked the Chief Minister of Punjab Capt Amarinder Singh.
Basant also informed that in today's meeting, it was suggested to hold board meetings at the district level so that the problems of the traders could be settled at the district level itself. This suggestion was accepted in the meeting.
The doubts raised by the traders regarding GST were also discussed in today's meeting and it was decided that these doubts would be cleared.
In the meeting, A Venuprasad, Additional Chief Secretary (Taxation), Neelkanth S Awhad, Excise and Tax Commissioner, Punjab and Harsimrat Kaur, DETC Headquarters and other high officials assured that all the problems of the traders would be resolved at the earliest possible time.