IMC donates six oxygen concentrators and 600 pulse oximeters  
DC thanks to the company for strengthening the fight against covid-19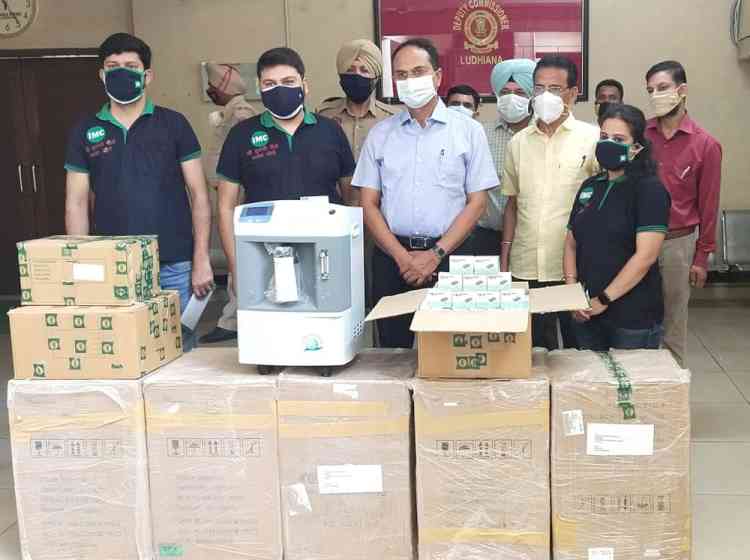 Ludhiana: Ludhiana-based company named IMC on Thursday handed over six oxygen concentrators and 600 pulse oximeters to Deputy Commissioner Varinder Kumar Sharma.
Expressing gratitude towards the company and founder Satyam Bhatia, Deputy Commissioner said this would further strengthen the fight against Covid-19 pandemic and said that oximeters would be delivered to the home isolated Covid patients so that they can keep a vigil on the saturation level regularly during the quarantine period and if it comes down below 94, medical assistance can be immediately taken.
He said that this would further help to ensure the timely treatment of the patients whose oxygen level falls. Deputy Commissioner said that all 600 oximeters would be handed over to the home isolation nodal head so that these can be used without any delay.
Sharma also added that six oxygen concentrators would be kept at the oxygen concentrator bank set up at Red Cross Bhawan where the device is being given to the Covid patients through the proper channel.
He said oxygen concentrators are a great help for home isolated Covid-19 patients or those going post Covid recovery as it provides life-saving gas to them without depending upon oxygen cylinders.