I'm 85 and physically very healthy: Dalai Lama
Birthday of Dalai Lama is on 6th July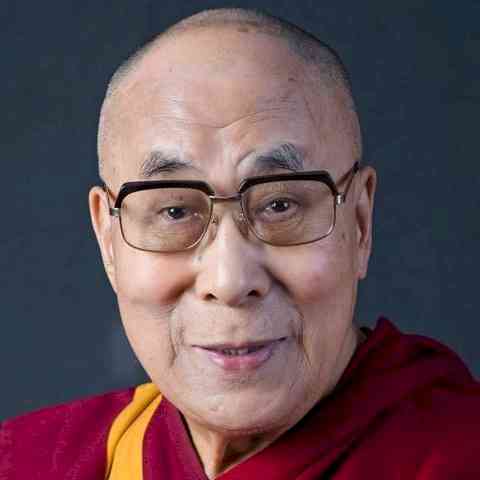 Dalai Lama.
Dharamshala: Dalai Lama's 85th birthday is on 6th July and he continuously tries to tell the world that with a clean heart and clean thoughts you can live healthy and strong at any age. He told the other day that he wakes up around 4 in the morning and meditates for around 4 hours in a day. He is very active on social media too. In March this year Dalai Lama stopped general public audience in response to the eruption of Coved 19, but kept on meeting the world through electronic devices regularly.
On Monday 22nd June2020, He wrote on Facebook, "I'm 85 and physically very healthy. I feel this is because my mind is peaceful as a result of my cultivating altruism. My favourite prayer says: 'For as long as space endures, And for as long as living beings remain, until then may I too abide, to dispel the misery of the world'. And, in trying to fulfil that aspiration, I feel my life has been of some benefit."
About the inner values he wrote through social media, "We need to strengthen such inner values as contentment, patience and tolerance, as well as compassion for others. Keeping in mind that it is expressions of affection rather than money and power that attract real friends, compassion is the key to ensuring our own well-being."
The third three-day 14th Tibetan Religious Conference  and Special General Meeting held in Dharamshala, in November last year, which adopted a resolution vesting the authority of choosing a successor in the Dalai Lama himself. After the meet  Dalai Lama said that he is in no hurry to look for his successor because he is in excellent health.
"I am physically very healthy and joyful," said the 84-year-old Nobel Peace Laureate at the conclusion of the meet, which too indicated about His fitness.
Also In January 2019 The Dalai Lama reassured his devotees and followers that he was in good health, both physically and mentally, and looked forward to living for more than a hundred years. "At such a critical juncture in our history, I think I have done a considerable service to the Tibetan cause and people. Even today, I am very healthy, my mind is extremely sharp and I pray to live for more than hundred years to continue my service. Similarly, all of you should collectively pray," the Dalai Lama said at that time . The exiled spiritual leader of Tibet was further quoted as saying, "There are millions of Tibetans in Tibet who have expressed unwavering faith and prayers for my health and long life. I accept this offering as being made on their behalf."
Born: 6 July 1935 (age 84 years), Taktser, Chin , the 14th Dalai Lama  Tenzin Gyatso is the current Dalai Lama. Dalai Lamas are important monks of the Gelug school, the newest school of Tibetan Buddhism, which was formally headed by the Ganden Tripas.