IIT Ropar to collaborate with CICU for technology upgradation of MSMEs
IIT Ropar is spread over 500 acres with 1300 crore investment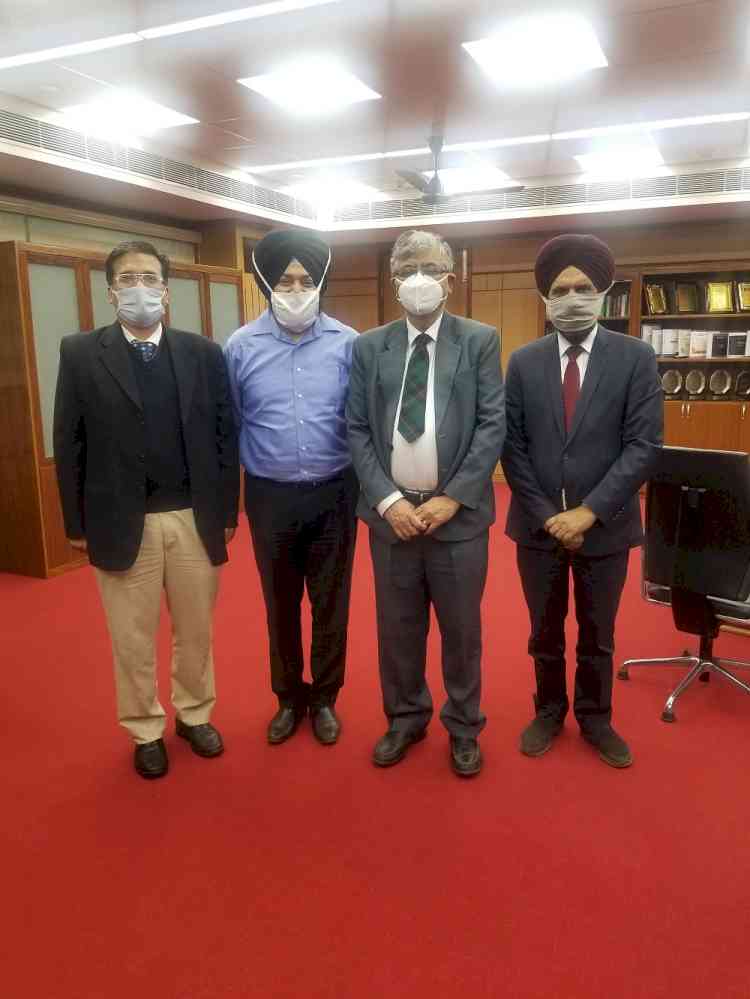 Ludhiana: IIT Ropar will showcase in research projects in MechAuto Expo being held in Ludhiana from 19th to 22nd February 2021. It will help both the industry and academia to come closer and add value to each other.

As MSMEs in Ludhiana passing through turbulent times due to low margins. Most of the units are operating between 60% to 80 % of raw material consumption, which leads to low margins and further growth of MSME. Few Units are sick and on the verge of closure, Moreover, next-generation do not want to spoil their carrier in low-profit units and migrates to other countries to build their future. The only way out is to Graduate to high tech parts with better value addition for the survival of MSME to work in the same direction CICU has planned to collaborate with Academic institutes.

CICU President, Upkar Singh Ahuja visited IIT Ropar along with B.S Bhullar, consultant IIT Ropar and Dr. Joseph John from CMC Hospital and met with Senior Faculty Prof. Savit K. Das Director & Professor, Dr. Prabir Sar Kas Association Professor and Preetinder Kaur P.R.O, Ashish Sahni, Assistant Professor CBME.

Ahuja mentioned that he was quite impressed with infrastructure & Equipment availability and research being carried out there and also visited the center for biomedical engineering (CBME),Mech.Dept  a first of its kind cold spray laboratory.
Also discussed with the department of Mechanical Engineering about innovative products and design improvement for MSMEs, CICU will keep on interest with IIT Ropar for Upgradatioon of Technology for MSMEs.
IIT Ropar is spread over 500 acres with 1300 crore investment and shared the top place in last 10 years among renowned institute.