IIA meet held at Zeba Design Studio Chandigarh
Surinder Bagha of IIA also stressed upon need of coordination between living , dining and bed space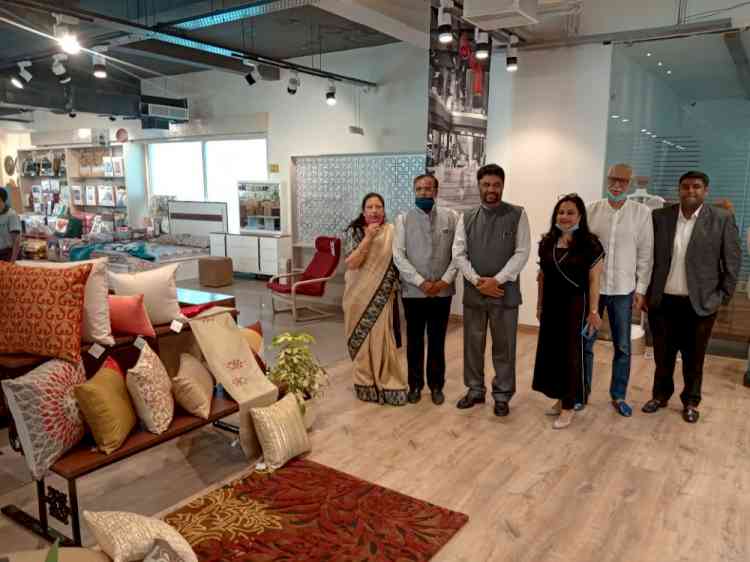 Chandigarh: World famous Zeba Design Studio launched in Chandigarh here today with the support of great appreciation from top architects of the region.

Sujata and Rajan of Zeba Design studio held an interactive session with members of Indian Institute of Architects (IIA) at the newly launched Zeba Design studio located at Industrial Area, Plot Number 33, Phase-I.

"Home is where the heart is put your heart into a space and it can become home - create a space that welcomes one after a long day ,with its warmth and familiarity," said Rajan Mehta while interacting with the architects.
Surinder Bagha of IIA also stressed upon need of coordination between living , dining and bed space  by  dressing up walls , floors, windows, beds, dining like Zeba's great style ,great design for  soulful home.
Sujata and Rajan went on to correlate their story with major brands that how they  reoriented their  vision, from adorning floors to dressing every surface. Pioneering a complete look that encompassed floors, windows and furniture, they strengthened Zeba's portfolio and successfully launched the brand for Indian homes. While their coordinated concept was a breath of fresh air for enthusiasts, their  emphasis on quality and dependability, coupled with their penchant for customisation, another first, cemented their acceptance among interior designers and hospitality stalwarts alike. After all, at home or at work, it wasn't commonplace for colours and textures to be woven into extensions of one's personality. 
Zeba is direct said Rishab Jain , There is no outsourcing of labour, every product and project we take on is executed from start to finish by our own people, in-house. This way, we are completely in the loop and in control of every aspect of production, allowing us to have high quality home-wear at down-to-earth prices. The quality of what we create is of utmost importance to us, our products last for a long long time.
Zeba is flexible and constantly on the go, evolving with the world and various market demands and needs. "We are not limited in thought, we thrive on new ideas and perspectives, always working towards a goal. Every day brings a new challenge and we look forward to taking it on! Our customers can dream and we can create it, nothing is impossible. We are not limited to certain spaces or certain niches. We can design any space, anywhere in the world, to fit any budget," Sujata.