I am enjoying playing the role of Kiara Tejwani in Sony SAB's Wagle Ki Duniya: Anju Jadav
Says she was in college when she realized, she wanted to become an actor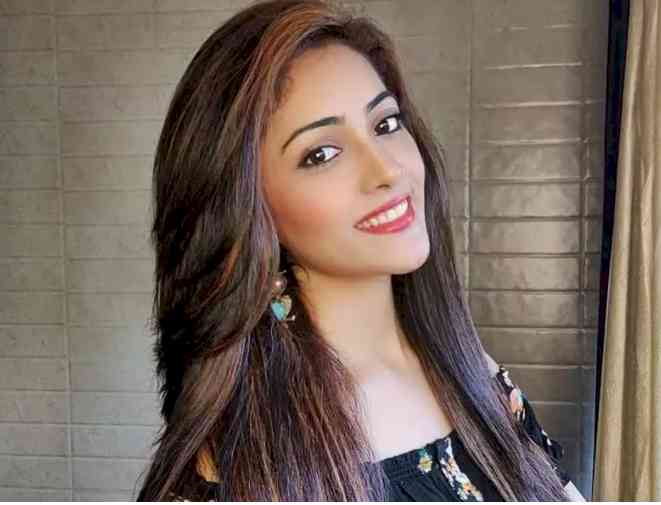 Anju Jadhav.
•    Tell us about your character
o    Kiara Tejwani is a business-minded individual who doesn't appreciate mixing emotions with work. Kiara enters the show as Rajesh Wagle's new boss. She is here to take the company to new heights. It will be interesting for the viewers to watch how Rajesh rises to the challenges set up by his new boss.
•    Wagle Ki Duniya is a much-loved show on Indian television. How does it feel to be a part of it?
o    It is a privilege to be a part of Wagle Ki Duniya Nayi Peedhi Naye Kissey. For any artist to be a part of a show that is declared as the best show on television by the fan is a dream come true  As an actor, I couldn't have asked for a better platform to showcase my talent.
•    When did you realize that this is the field that you would want to explore?
o    I was in college when I realized, I wanted to become an actor. It struck while I watched the movie Kabhi Khushi Kabhi Gham and from that day onwards I wanted to become an actor.
•    Is playing a new role always a new challenge?
o    Yes, of course, playing a new role is always challenging but as an actor we  love such challenges. A lot of preparations are done to help an actor fit into an character including getting the body language right ,getting accent correct that helps the character live up on the screen.  
•    A character you would want to play
o    I've always idolized actors who have downed the roles of Army officers and playing the role of an Army officer would be a dream. Hope to get an opportunity soon but for now, I am enjoying playing the role of Kiara Tejwani in Sony SAB's Wagle Ki Duniya
•    Tell us about the various preparations you did for this show
o    I have spent time watching a few movies and series to get a grasp of my character. I have also sought inspiration from Jennifer Winget, the way she carries herself in her latest Hindi television show, her body language and style is something that I have incorporated for my character, Kiara
•    What made you accept this show?
o    It was no brainer to be a part of a show that is gaining love from the audience for its simple and relatable storyline. To add to that the way my character is written made my decision to say a yes.
•    How would you rate your satisfaction level at this stage of your career?
o    An actor is never satisfied, we are always hungry for work more and more. I strongly believe, the more work, the more an actor can craft his talent to perfection.
•    Tell us about your experience shooting for the show so far?
o    My shooting experience so far has been great. Everyone on the sets is united and is like one big family. From day one, I was very warmly welcomed. Before I began shooting for the series and used to visit the set for my look test, the entire cast and crew got together, and we celebrated my birthday. It is truly been a wonderful experience.
•    Out of so many roles that you have performed as an actor, which one is your favourite and why?
o    Over the years, the character Preet Shastri from the show Dil Deke Dekho has captured a special place in my heart. I am yet able to relate myself to Preet's character.
•    Are you happy with the way things have shaped up for you in the industry?
o    Yes, I feel blessed and grateful for all the opportunities I have received so far. Not all are fortunate to have explored both the film and the television industry
•    How important is developing a personal style when it comes to acting?
o    I believe an actor should best live and fill in a character's shoes rather than adding a personal touch. But yes, if a personal touch adds an element to the character, it would be the right thing to do.