Hussain Ajani releases his next song 'Aansoo' sung by Raafay Israr
Aansoo is available on Hussain Ajani's Youtube channel and has already crossed 500 thousand views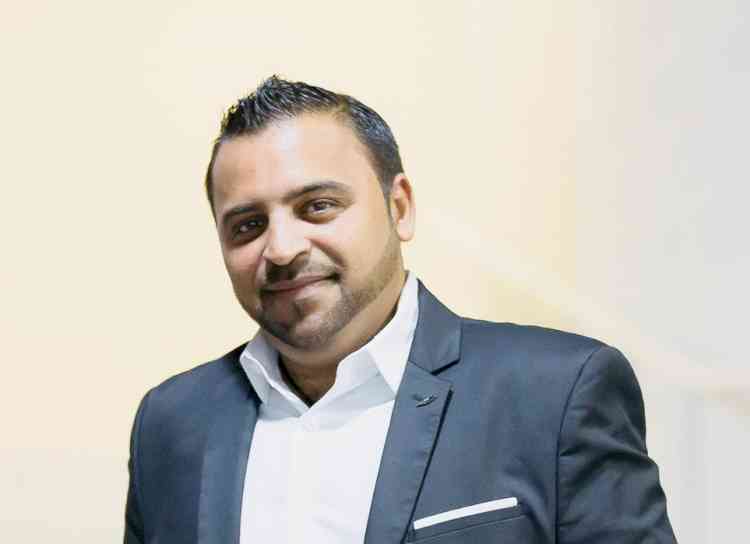 Hussain Ajani.


Mumbai: After multiple successes with songs like 'Mandiyan' by Sherry Khan, 'Kaise Kahoon' by Natasha Baig, 'Jugni' by Jabbar Abbas and 'Kaheen Dur Chalen' by Nirmal Roy, Hussain Ajani has now released his song 'Aansoo' sung and composed by Raafay Israr.
 
Raafay Israr is a singer, music composer and songwriter. He is known for his songs - Wajah Kya Thi, Sajni and Beliya. The new song also stars the dynamic performer - Mahi Baloch.
 
The song unlike his previous songs has a modern day storytelling involved wherein the male lead Raafay Israr and Mahi Baloch seem to be in a long distance relationship and Raafay breaks-up with Mahi Baloch. What happens in the end, well we will have to check out the song to know. There are portions of the song shot in Dubai as well.
 
Hussain Ajani tells, "This is the song we have spent the most money on, be it in terms of production value or promotions, this song has all the caliber to be one of the top ones and we are not leaving any stone unturned. We want to explore and exploit all opportunities we get as this song deserves it."
 
Aansoo is available on Hussain Ajani's Youtube channel and has already crossed 500 thousand views.