Human face of Khanna police came on fore
Distribute food and essential commodities to underprivileged localities of Doraha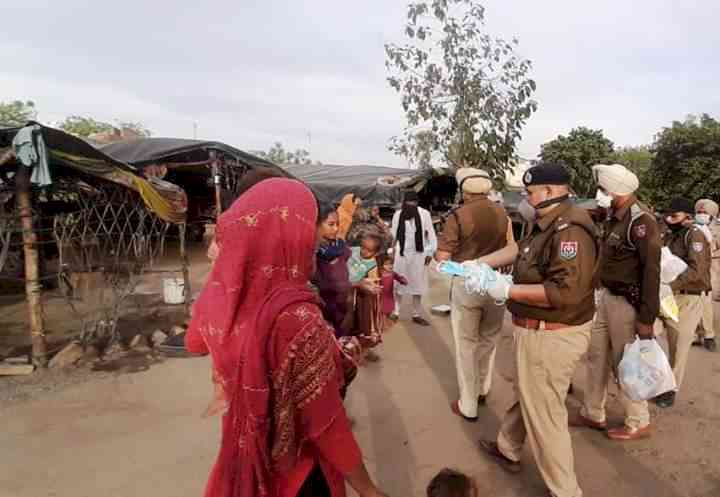 khanna police distributes food items to underprivileged localities of Doraha on Thursday.
Khanna: A human face of Khanna police came  on fore when under the supervision of  Harpreet Singh, SSP, Khanna, and all the gazetted officers accompanying with SHOs distributed food and essential commodities to the underprivileged localities of Doraha in Police District Khanna.
This was done in view of lockdown, in wake coronavirus outbreak.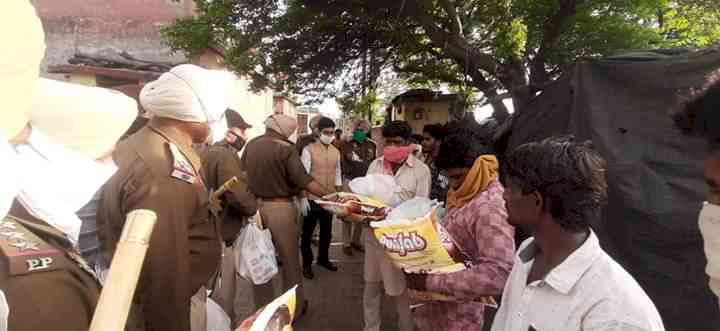 These "khakhi men" reached out to the needy people- most of them were the daily wagers who were facing critical situation in lack of ration and other eatables after being locked down in their respective homes due to imposition of curfew in view of the situation arising due to coronavirus.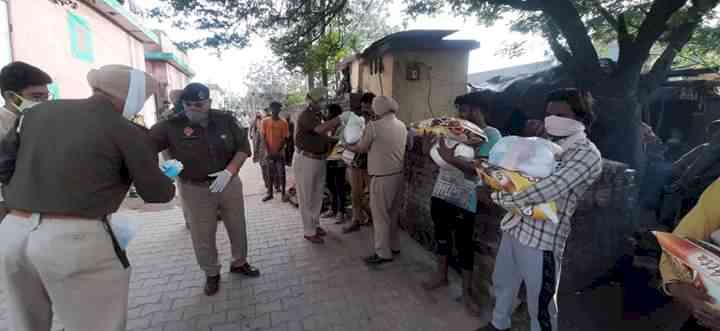 These people say thanks to Punjab police personnel for reaching to them and helping at their doorsteps.