How original art forms are increasing the valuation of the hospitality industry
Recognizing the value addition that the right form of art could bring to a hotel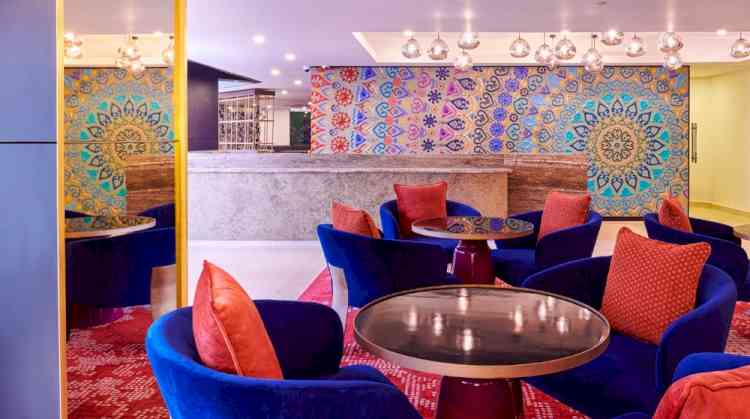 Tourism and hospitality has effectively developed into an essential global economic activity, owing to the combination of a transformation of offers and the rising post-modern demand. This sector has been a key contributing factor to the development of many countries across the globe, playing a predominant role in the growth of their GDPs.
Despite slowdown and travel & tourism industry drastically hit due to pandemic, the Industry has been striving hard and planning a great comeback, with upsurge in frequent guest programs like staycation, stays with pets has further intensified the battle amongst hotels for retaining their customers.
This is why it has become critical for hospitality operators to understand how to extract a greater share from the guests' lodging dollars.
The hospitality sector is one of the most vibrant industries in India. Having been dealt a severe blow by the Covid-19 pandemic, the segment is resorting to innovative ways to tide over the crisis. While a natural course of action for many businesses is to slash rates and cut down on other unnecessary expenses, hoteliers know that some of the extravagant measures could actually prove to be a good way of boosting hotel valuation. One such major strategy that several hotels are resorting to is investing in hospitality art for revenue generation and increasing their footfall.
In hospitality, art is often used as a differentiating factor to influence consumer choices and consequently, increase customer loyalty and retention. Hotels are highly regarded for their art, ambience, and beautiful interiors. The various aesthetic artforms create a soothing environment for guests and add to the architectural design.  It encourages consumers to even pay readily for the palatial stays. Thus, original art forms bode well for hotel valuation as it adds value to the customer experience at the hotel. 
Hospitality leaders know that the best way to market luxury and stand out from the rest is to proffer opulent experiences that stay with the guests even after they depart, making them come back again. Hence, hotels are doing everything from exploring the latest sculptural art to embellishing building's façade with original and unique art forms.
Speaking about the business of hotel art and its role in increasing hotel valuation, Punit Sood, Co-Founder and Director of Karabi Art Community, said, "The art is different, it's engaging, and it gives the guests something riveting to talk about. Whether it's a specific architectural pattern on the hallway carpeting, screen printed calligraphy on a wallpaper, portraits created by a local painter, or digital graphics illuminated on columns in the lobby area, art has become integral to the aesthetic of a hotel. Art brings a key difference in spaces, environment as well as lives. One can spot a variety of collection in hotels ranging from serigraphs and paintings to tribal work and folk art. In today's time, hotels are keen to champion their art credentials and be throned as leaders in displaying museum-quality contemporary artwork. We, at Karabi Art Community, specialize in providing customized and unique art solutions to hotels of all statures. We aim to become the key source of art sourcing, curation and commissioning along with bringing attention to various art cultures. Our forte is hotel guest room art, landscaping art and hotel public area art. We work with hoteliers to help them choose art that differentiates their property from that of their competitors and elevate a guest's experience for better. Art should be able to add that little extra spark because wrong art is as bad as having no art at all".
Recognizing the value addition that the right form of art could bring to a hotel, many properties are investing in ornamenting their interiors with the best variety available. They are making serious, concerted efforts to offer best possible experiences to their guests and for this they are entering into collaborations with boutique art firms and art experts.