Himani Shivpuri opens up about her journey with the Big C this World Cancer Day
Shares how she came out victorious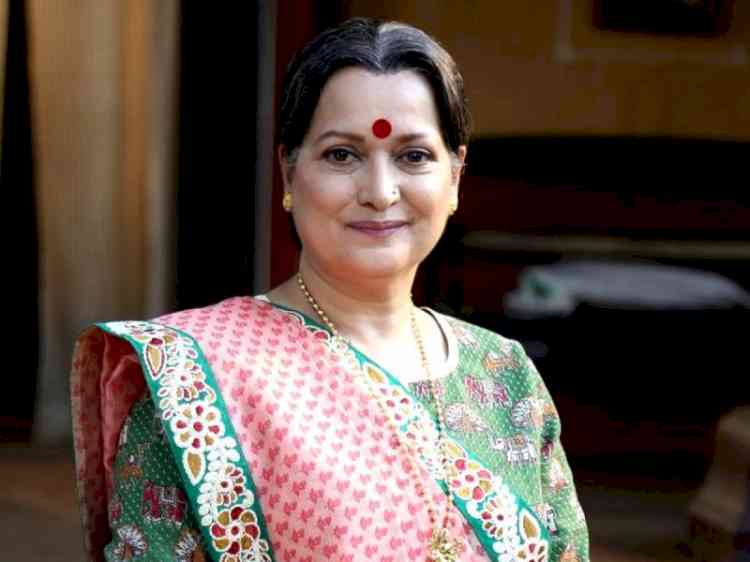 Himani Shivpuri.
Cancer is an unannounced disease and even though Doctors advice on taking adequate care, conduct routine health check-ups and avoid falling prey to it, one cannot escape the clutches of this illness. Finding herself in the similar situation was &TV's Happu Ki Ultan Paltan's Himani Shivpuri (Katori Amma). The coveted actress who has been a part of popular Bollywood and television shows opens up about her strenuous journey with the big C on World Cancer Day and shares how she came out victorious. 
Talking about the initial days Katori Amma (Himani Shivpuri) from Happu Ki Ultan Paltan shares, "When I first witnessed the signs of cancer, I immediately spoke to my doctor and conducted a few tests. Nervous and anxious, I hoped and prayed for everything to be normal but after the investigation, a tumour was detected in my cells and I was immediately asked to get operated to find out if they were cancerous. The biopsy reports confirmed the news of my cancer and I then slipped into a complete denial mode. I was not ready to believe that I was diagnosed with such life-threatening disease but eventually, I gained control of myself and was cooperative with the medical team." 
Adding further Himani Shivpuri shares, "The doctors advised me to take six chemotherapy sessions to come out cancer-free. I instantly agreed not knowing that the recovery journey will be the toughest part. Right after my first chemotherapy session, I was set to leave for National School of Drama, Delhi. But, on the day of my departure, the strong dosage of the chemotherapy injection made me so uncomfortable on the flight that I had to request the attendants to deplane me so that I could buy the medicines prescribed by my doctor to feel better." The road to recovery was definitely the most phase of Himani Shivpuri's life, but it has left her with more positivity and hope of living a better and healthy life. 
Himani Shivpuri ends by sharing, "After I returned from Delhi, I completed my chemotherapy sessions and as advised by my doctor, I have been undergoing annual check-ups. I am a proud cancer survivor and would urge everyone to take care of themselves if detected with Cancer. Like I always say, you can either be a victim, or a survivor. It's a mindset."