Heart surgery program kick-started
Dr. Sarwal informs that soon they would bring new innovations like genetic risk profiling and stem cell therapy for heart patients in tricity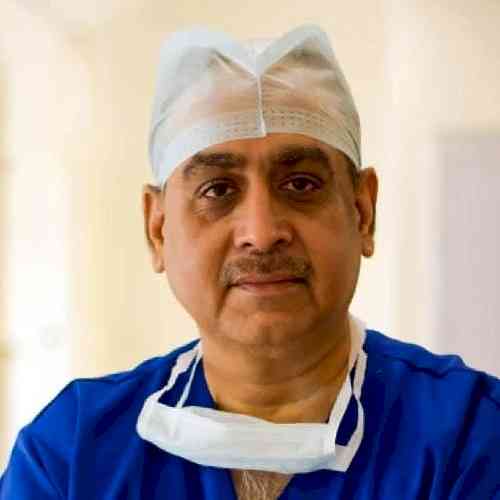 Dr. Virendar Sarwal Chairman of Sarwal Heart Surgery.


Mohali: Sarwal Heart Surgery has kick-started its heart surgery program by operating upon two high risk patients for bypass surgery at Shalby Hospital, Mohali. Both patients were discharged on the 4th post-operative day, which was an in-fact a fastest recovery in Covid times.

Dr. Virendar Sarwal Chairman of Sarwal Heart Surgery said besides all kinds of adult surgeries, the  pediatric and vascular heart surgeries shall also be performed by his team at the hospital.

Dr. Sarwal has 28-yr of experience in best of the institutions in the country and abroad. He has performed about 5000 heart surgeries in tricity besides involving in over 15000 surgeries. He is a member of Society of Thoracic Surgeons USA and a member of Heart Valve society USA. 

Dr. Sarwal informed that soon they would bring new innovations like genetic risk profiling and stem cell therapy for heart patients in tricity.

He further informed that any patient who needs help for his heart treatment will be given care in a scheduled manner irrespective of his affordability. Shalby hospital is on the panel of most of Govts, insurance companies and ECHS, he said.