Heart, lung patients should not delay treatment even during Covid wave: Expert
Dr Deepak Puri, director of cardiovascular & thoracic surgery, Max Hospital Mohali said that Covid-19 pandemic has a devastating effect on healthcare globally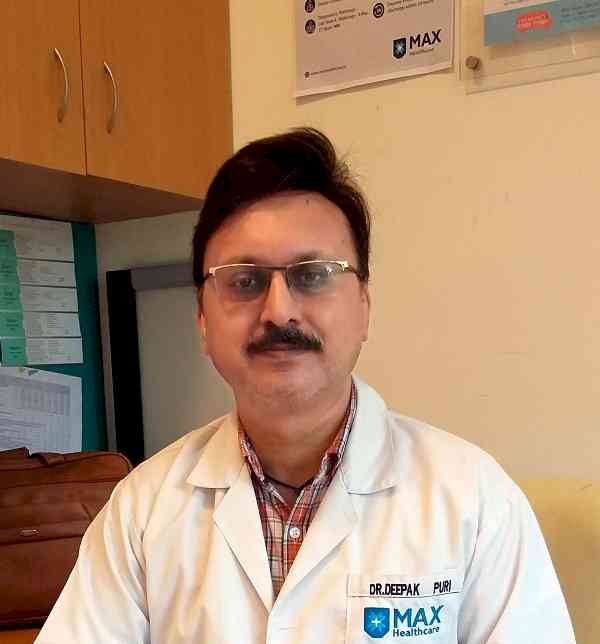 Dr Deepak Puri. (File photo)
Chandigarh: "Observations showed a drastic change in the spectrum of patients coming for heart and lung surgeries during Covid-19 pandemic. Patients are delaying their initial diagnosis and postponing elective procedures that are leading to a sudden surge of patients coming at odd hours at hospitals with severe complications and worsening of case."
Dr Deepak Puri, director of cardiovascular & thoracic surgery, Max Hospital Mohali while stating this on Sunday said that Covid-19 pandemic has a devastating effect on healthcare globally and even worse impact on those having heart and other lifestyle diseases like diabetes, cancer, stress, and depression.
He said, there are patients who need heart or lung surgery, but they are detected to have Covid-19. While being treated for Covid-19 their heart or lung complications worsened drastically. By the time they actually come for surgery their disease progresses and operative risk also worsens considerably.
There is also a category of those patients who have underlying heart or lung disease but delayed treatment due to lockdown. They would then virtually land up with serious complications where they require major risk surgical intervention, Dr Puri asserted.
Although Covid has imposed challenges beyond imagination for healthcare professionals across the globe the medical experts must learn to face these challenges and rapidly evolve their functioning to meet the crisis, said Dr Puri.
They also need to remain determined to face all eventualities by evolving their skill sets intelligently, said Dr Puri adding most complications can be avoided if the patients reach hospitals on time and appropriate interventions are done well in time.