Health department holds awareness drive in grain markets against Covid -19
Adequate social distancing has to be followed mandatory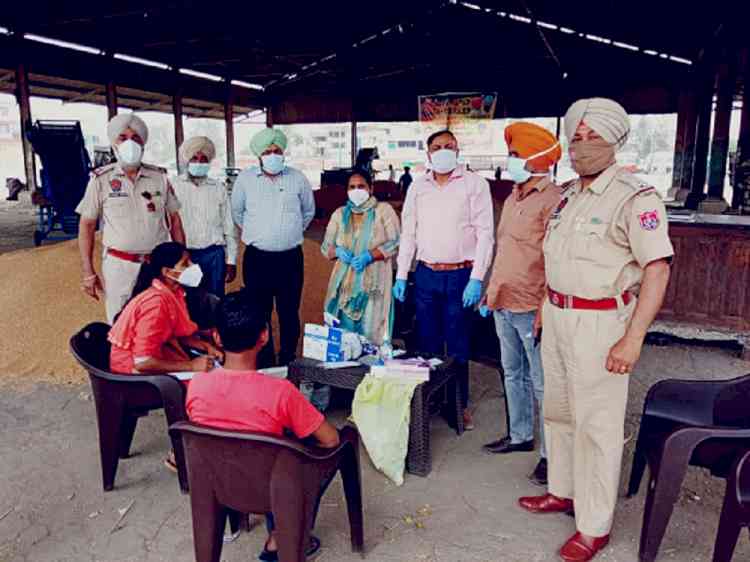 Ludhiana: The health department on Thursday launched an awareness drive in grain markets to ensure strict adherence of Covid protocols there during wheat procurement operations. 
Civil Surgeon Dr Sukhjeevan Kakkar said that farmers, labourers and others were detailed about the Covid 19 guidelines and importance of vaccination for people above 45.
He said that large number of people will come to grain markers to sell their produce and nobody should be allowed to enter mandis without wearing masks. 
He said that people present in Mandis should keep on washing their hands and wearing masks every time.
He told that adequate social distancing has to be followed mandatory. 
He further said that, teams have been given special IEC Vans fitted with Public Address System through which the teams are giving all the instructions to people. 
He added that teams have also motivated the people for vaccination as this is the only way to break the chain of transmission virus.
Dr Kakkar also appealed to all the people to follow the guidelines of Punjab Government strictly and co- operate with health department so that this war against Coronavirus can be won.