Harsimrat dares Captain to resign on farmers bill issue
She also visited national martyrs memorial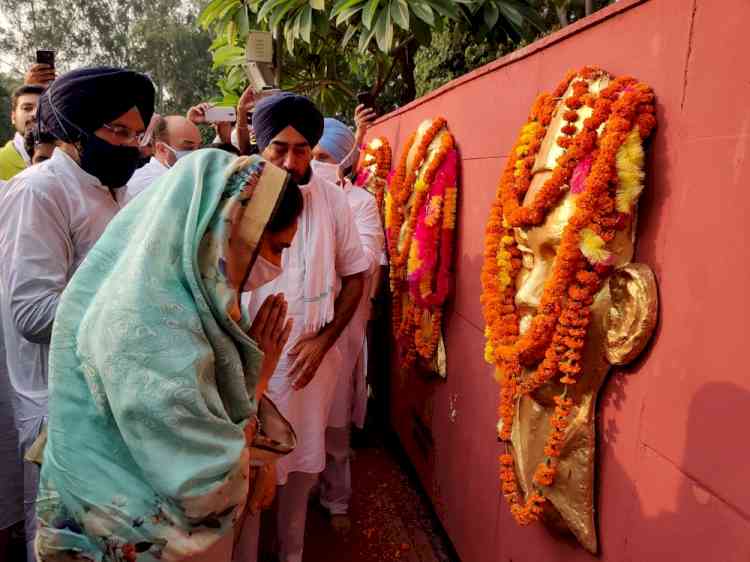 Ferozepur: In order to plan strategy for intensifying the protests against the bills, former Union Minister Harsimrat Kaur today paid visit to this border district and gave a clarion call to all the workers to get united and be ready for the struggle.
 
On this occasion few BJP workers including Kikkar Singh Kutbewala, District President of BJP Kisan Morcha also joined Shiromani Akali Dal (SAD).  It is pertinent to mention here that SAD President Sukhbir Singh Badal had wrestled as SAD candidate from Ferozepur during 2019 Lok Sabha polls and had comprehensively beaten Congress candidate Sher Singh Ghubaya with a margin of 1,98,850 votes.
 
While addressing the workers at historical Jamni Sahib Gurdwara in Bajidpur, Harsimrat slammed NDA government and said that their voice was unheard in the alliance. She said that in 2011, when the Manmohan Singh led UPA government had raised the issue regarding these three agricultural bills, PM Narendra Modi who was the CM of Gujrat at that time had opposed it by terming these bills anti-farmers. "I want to ask now what was the emergency to pass these bills which are completely against the interests of the farmers".
 
Harsimrat also targeted Congress and Aam Aadmi Party for their stand. While slamming Punjab CM Capt. Amarinder Singh, Harsimrat said that in 2019, Capt. Amarinder was one of 7 members of the review committee for these bills and at that time he had given his consent. Even Finance Minister Manpreet Singh Badal had given its consent for these bills. "Now the CM is terming my resignation and SAD's separation from BJP as a "political stunt". I dare CM Amarinder to resign and join us in this drama", said Harsimrat.  
 
On this occasion, Harsimrat also visited National Martyrs Memorial and paid tribute to martyrs Bhagat Singh Rajguru and Sukhdev.