Grooming session held for Star of Glorify Fashion Show 
The fashion show will be held on 30 April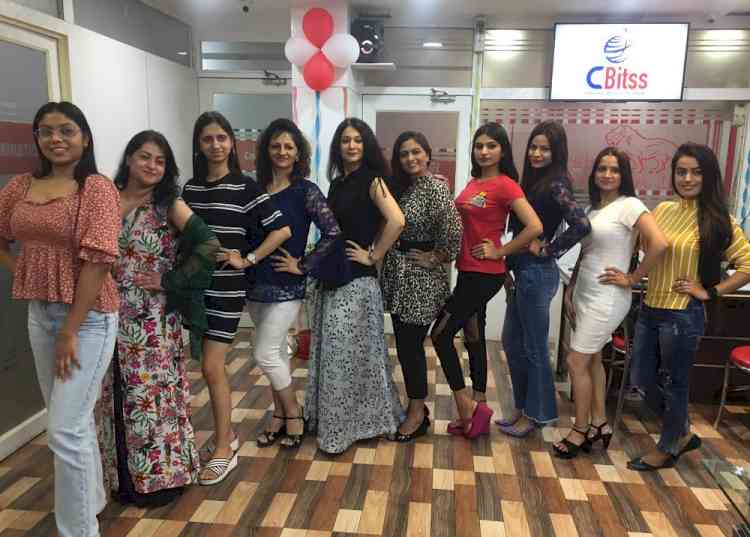 Chandigarh, April 26, 2022: A grooming session for the participants of upcoming Star of Glorify (Mrs, Miss & Kids) Fashion Show was held here today. The fashion show will be held on 30 April at the Jungle Bar in Kalagram, Chandigarh, under the aegis of Glorify International.
The grooming session was conducted by Ms Shelly Taneja at C-Bytes 34 covering the aspects of posing for the camera, ramp walk, question and answer sessions, mannerism and etiquettes etc. 
One of the organizers duo, Mrs Sanam Gill said, "A cash prize money of Rs 13,000 will be distributed amongst the winners. The main attractions will include Ramp walk, Dance Masti, Sashe & Crowns, Returns Gift, Photoshoot and many more.
Mr Dinesh Sardana, co-organiser said, "The motive behind this programme is to provide a platform for the ladies & kids to have fun, where they will also enjoy the ramp walk also. 
The Chief Guests of the event will be fashion fitness expert Mrs Kavita, and Ms Ruzee Bibra. Brand Ambassador Ms Manpreet Walia & Face of The glorify Ms Shelly Taneja.The jury members will include Ms Preeti Walia (Super Jury), Ms Sonia Manchanda, Ms Satwinder Kaur Plaha & Shivi Gaurav Mahajan. Star of the Glorify & Ambassador Suparna Barman.
The guest of honour will be Ms Ritu Garg, Ms Manju, Ms Aditi Bhardwaj, Mr. Ramesh Handa, Dr Rajat Chopra, Mr Arun Sethi, Ms Savita Khindri, Ms Kiran Sharma, Dr Meenakshi Kumar & Dr Kamal Nagpal.