Green Colour Day celebration 
The celebrations held at D.C.M Presidency School, Elementary Campus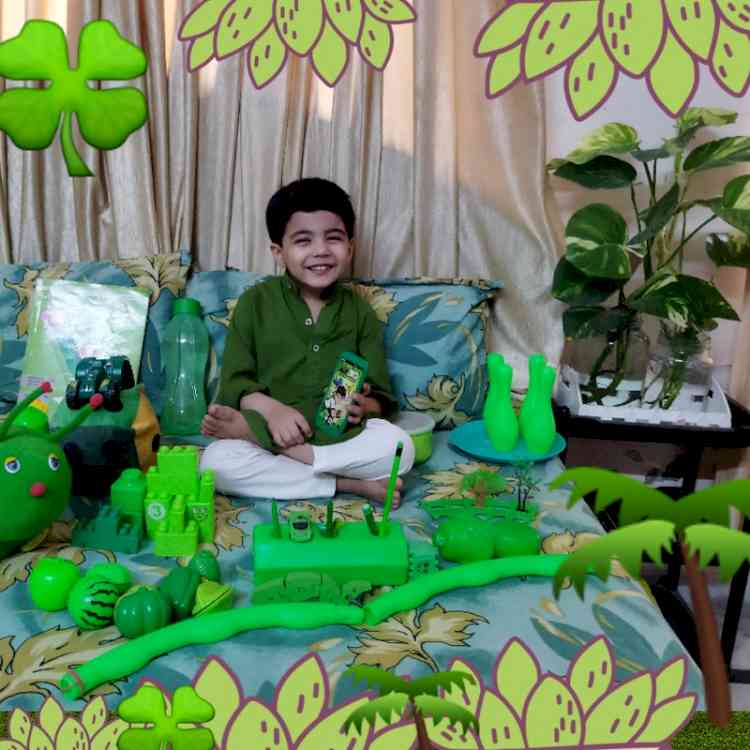 Ludhiana: Students had a fun-filled day and enjoyed the virtual green colour day celebration Green is the universally pleasing colour which represents life and energy. It is associated with growth, harmony, freshness, fertility and nature. 
D.C.M Presidency School, Elementary Campus Celebrated Green color day with the students of Nursery & Prep-I through the virtual medium with a lot of gusto and zeal. 
Tiny tots were adorned in green attire and came with green colour objects to show to their facilitators and friends.
The students danced to the green colour song and did finger painting in Grapes . Later each child told their facilitators about one green object which they learnt about in their online class.
School Coordinator of the school ,Ms Ekta Singhania reiterated the mantra of fun + learning = The best experience. 
The Headmistress of the school Ms.Reuben Chahal  also joined the celebration donned in green colour. She encouraged each child to become friends with the colour green, eat green vegetables and plant saplings on their birthdays.