Good quality hygienic food being provided to people staying in covid care centres
People bring provided food, tea, fruits daily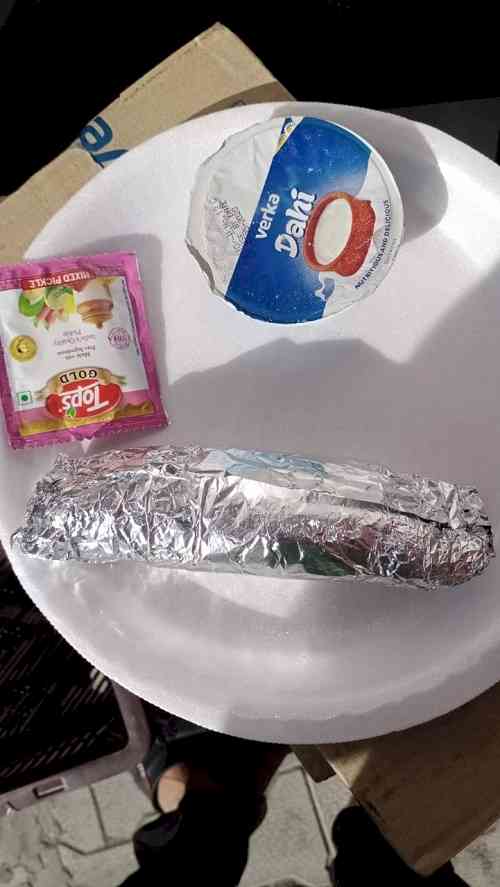 Ludhiana: Deputy Commissioner Mr Pradeep Kumar Agrawal today informed that the people staying in Covid care centres in Ludhiana are being provided good quality hygienic food daily. He informed that independent caterers have been hired for this purpose, who prepare this food at the centre premises only.
At the Covid care centre set up at Mother Child Hospital near Vardhman Mill, here, a caterer has already been hired and food is being served on time. 
Mr Navraj Singh Brar, Incharge of this centre, informed that Tea is served at 7 am, Breakfast at 8 am, fruits at 11 am, lunch at 1:30 pm, tea again at 4 pm, tea again at 6:30 pm and dinner at 8 pm. He informed that biscuits and matthi's are being provided along with tea daily. He said that the breakfast menu comprises of 2 paranthas, curd and pickle, Lunch menu comprises of 4 chapattis/rice plus vegetable plus dal and dinner menu comprises of Vegetable plus dal plus chapattis.
He said that a dedicated team of health department officials has been deputed to check the quality of food before it is being served to the people. He said that the same food is also consumed by the doctors and other officials deputed at this centre.
At the other centre set up at Meritorious School, similar food is being served to the people staying there. It is pertinent to mention that during the visit of Punjab Food, Civil Supplies & Consumer Affairs Minister Mr Bharat Bhushan Ashu and Capt Sandeep Singh Sandhu, the leaders checked the quality of food and also consumed it.