Golden opportunity for +2 pass out to join skill-oriented courses 
These courses are sponsored by GoI in PCM SD College for Women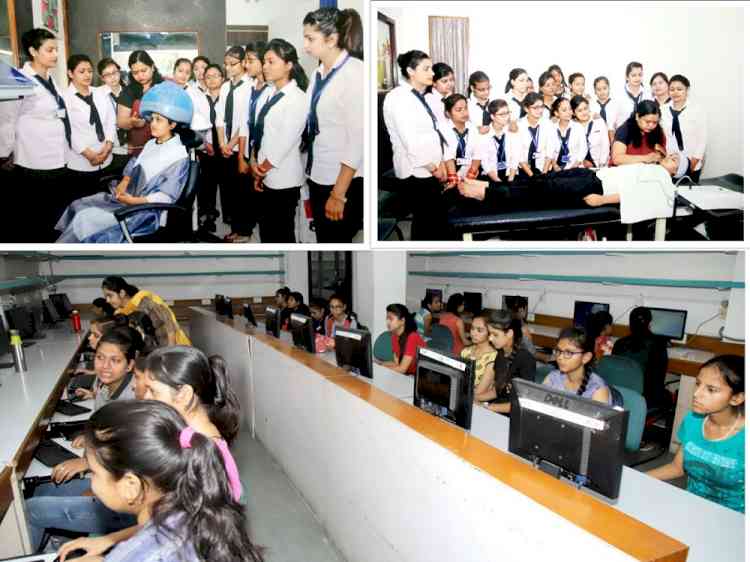 Jalandhar: In compliance with the norms laid by the New Education Policy 2020 with its increasing emphasis on skill-oriented courses, PCM SD College for Women has begun the process of admissions in two diplomas in Early Childhood Care and Education and Office Automation and a B.Voc Course in Beauty, Culture and Cosmetology under the aegis of UGC for the session 2020-21. The premier institution has always put its best foot forward in offering a platform for academic learning as well as technical and vocational education. The aforementioned courses bear monumental relevance in their respective arenas. Taking cognizance of the fact of childhood being a developmental stage, child care becomes all the more essential for a child's emotional, social and cognitive growth especially in the formative years. The diploma in Childhood Care and Education will provide an understanding of the psychological and behavioural aspects of kids. Students can be mentors to children and at the same time offer their services to day care sector. One can also become an entrepreneur in early childhood field. The course incorporating state-of-the-art training is not only aimed at teaching a child but also to encourage and guide the child to love learning. The diploma in Office Automation will train a student in various areas viz. operating system, basic computer applications, components of a computer system, MS Office and Internet technology, to name a few. Not to mention, the diploma will primarily equip students with practical abilities to be in sync with the volatile times of Information Technology. A candidate can avail jobs at places that require computer Operators, office workers, receptionist, front office operators, Office Automation Clerk, Office Automation Technician, Office Automation Analyst, Support Assistant, Secretary (Office Automation) etc. Some of the popular recruiters include – MNCs, Business Firms, Government Firms, and Hospitality Firms etc.
 
B.Voc course in Beauty, Culture and Cosmetology will train students in hair (hair cutting, hair styling, hair care and chemicals treatments) beauty, skin care, makeup, nails (nail care, nail art, temporary and permanent nail extension). The course will provide inmumerable opportunities as beauty therapist, hair stylist and makeup artist. These courses are highly lucrative and resourceful career options in the country and overseas.
 
It is worth mentioning that a student can avail a certificate after completion of first six months, a diploma after first year, an advanced diploma after two years and a B.Voc degree after three years.
 
Principal Dr. (Mrs) Kiran Arora averred that even after completing six months, a student can opt to drop out, procure a certificate, go abroad, unearth opportunities galore and be self- sufficient. Students after completing +2 are eligible for these courses and the fee structure is extremely affordable.
 
It is also worth mentioning that the institution is successfully running two B.Voc courses under UGC in Web Designing and Development (IT) and in Fashion Designing and Product through NSQF. Also, Beauty and Body Fitness Certificate Course of one year and Diploma course for two years are being successfully run under Community College Scheme. Apart from this an innovative course i.e. Masters in Business Economics and Information Technology has already been running successfully attracting students from far and wide on account of it being inter-disciplinary which is the need of the hour.