GNA University's engineers grabbed placements
Gurdeep Singh Sihra, Pro-Chancellor, GNA University offered his blessings to the most deserving students with the best package in hand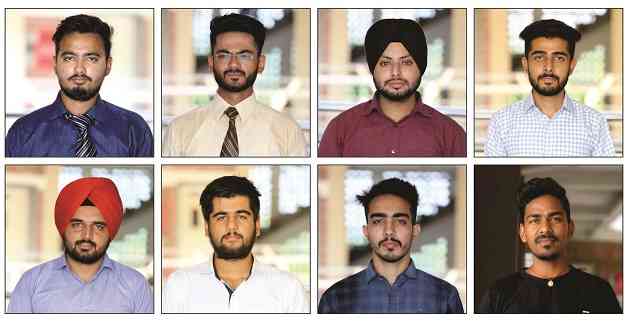 Jalandhar: Despite the on-going unprecedented times of the COVID19, the students of GNA University has been showcasing their best in terms of hard work and grabbing the best placements on their platter. For these endeavouring and studious students, there still appears stupendous hope for a post- pandemic world; as big companies have recruited nearly all the graduates of B.Tech Mechanical and Automation Engineering.
C.R. Tripathy, Dean, Faculty of Engineering, Design and Automation said that almost all candidates who completed their B.Tech Mechanical and Automation this year got placements in Royle Industrial Fabricators Dubai, AppleTree Building Maintenance Pvt. Ltd., NTF India Pvt. Ltd.,Brightway Rubber Industries Pvt. Ltd., Alaska Rubber Pvt. Ltd., Spray Engineering Device Ltd., New Era Machines Pvt. Ltd., Hero Echo Tech.
C.R. Tripathy congratulated Mr. Manjinder Singhfor Placement in Royle Industrial Fabricators Dubai., Salil Kumar in AppleTree, Ajay Kumar in NTF, Amanpreet Singh in Brightway, Kartik in Alaska, ParavPrabhakar in Spray Engineering, Karan Srivastav in Hero Echo Tech and all the other selected students.
Gurdeep Singh Sihra, Pro-Chancellor, GNA University offered his blessings to the most deserving students with the best package in hand. He even rendered deep regards to their proud parents and faculty for nourishing their hidden talent and making them flourish gloriously.