Ghar Ghar Rozgar: 1024 gets jobs on Mega Job Fair in Ludhiana
All the Covid-19 safety protocols including social distancing and wearing masks were followed during the fair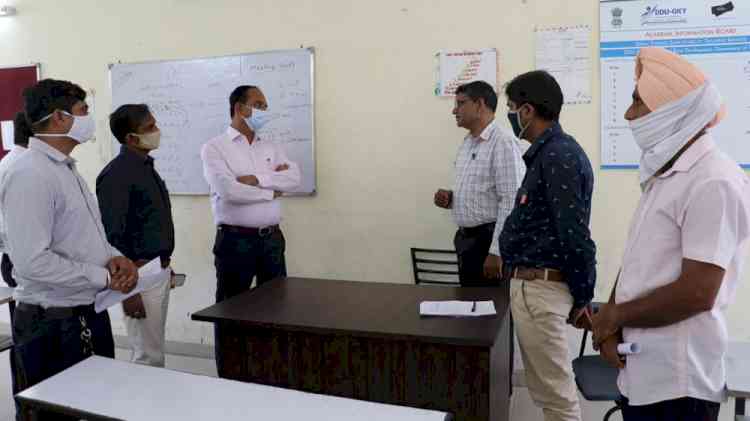 Ludhiana: As many as 1024 applicants get jobs during the 6th Mega Job Fair organised under the Punjab Government's flagship "Ghar Ghar Rozgar" mission at Government Industrial Training Institution (ITI) at Gill Road here on Tuesday. Deputy Commissioner (DC)-cum-Chairman DBEE Varinder Kumar Sharma and Additional Deputy Commissioner (Development)-cum-CEO DBEE Sandeep Kumar also visited the fair.
Deputy Director, Mrs. Minakshi Sharma said that they have total 1985 vacancies, and total of 1482 candidates appeared for interviews, job aspirants applied for different to at least 23 prominent companies who participated.
According to the Employment Officer Mr. Harpreet Singh Sidhu, companies including Allena Auto Industries, Vardhman, Ralsons, Eastern Park, APS Group, Seth Industries, GS Auto International, PNB Met Life, Pukhraj, Google Pay, Airtel, Rockman, Sarthak, ICICI, Exide Life took part in the fair.
Sidhu said that all the COVID-19 safety protocols including social distancing and wearing masks were followed during the fair.
Deputy CEO Navdeep Singh, motivated the students as well employers for swift joining as companies are in short of work force.
Navdeep said, Meanwhile, apart from physical job fair ICICI and HDFC Life virtual job fair was also going on.