Gender Sensitization Training Skills: Fading the boundaries
Five-day value added and soft skills online course on "Gender Sensitization Training Skills: Fading the boundaries"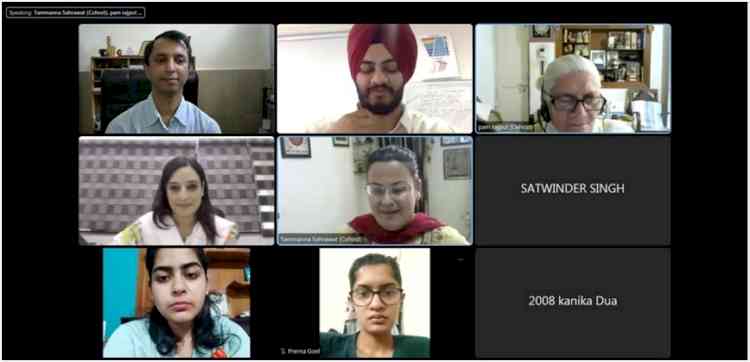 Chandigarh, August 5, 2022: A five-day value added and soft skills online course on "Gender Sensitization Training Skills: Fading the boundaries" kick started at Panjab University today, under the aegis of RUSA. It aims at spreading awareness about gender specific societal stereotypes and their impact on individuals in the society, initiatives for gender awareness, sensitization and effective communication in the society, constitutional rights and laws related to gender sensitization.
The chief guest at the inaugural session, Dr Satya Pal Jain, Additional Solicitor General, Former MP (Chandigarh) emphasized that Indian society was always gender sensitive and India has given a universal message of inclusivity and such programmes are very important to reinforce the same in todays' youth. He encouraged the participants to work at the grassroot level to bring about awareness in millions of women subjected to gender discrimination.
The keynote speaker for the program, Prof. Pam Rajput, apprised that the concept of gender is a social creation rather than a biological issue and went on to elaborate various gender stereotypes of the society and their impact on the children being raised in such a society. She suggested various measures by which the gap can be narrowed. During the 5-day program, speakers who are eminent personalities from varying fields will interact with around 380 participants. In addition, the participants will also benefit from the MOOCs sessions on Gender related training skills.