Four more trains depart for other states today
Trains carrying migrants depart for Saharsa (Bihar), Sitamarhi (Bihar), Pratapgarh (UP), Daltanganj (Jharkhand)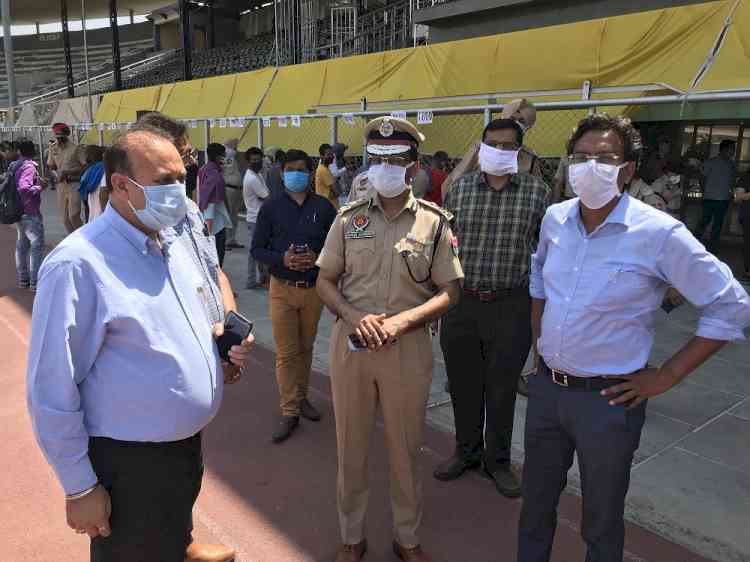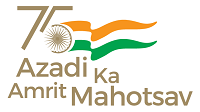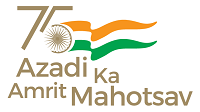 •    MP, MLAs, MAYOR, DEPUTY COMMISSIONER, COMMISSIONER OF POLICE, HOLD MEETING AT GURU NANAK STADIUM TODAY
•    ALL FACILITIES ARE BEING PROVIDED TO THE MIGRANTS BEFORE THE START OF THEIR JOURNEY: MP RAVNEET SINGH BITTU
•    MORE SUCH TRAINS TO LEAVE FOR DIFFERENT STATES IN COMING DAYS: DEPUTY COMMISSIONER
Ludhiana: Four trains carrying around 1200 migrants each from different states departed for Uttar Pradesh, Bihar and Jharkhand from Railway Station, Ludhiana today. These trains left for Saharsa (Bihar), Sitamarhi (Bihar), Pratapgarh (Uttar Pradesh) and Daltanganj (Jharkhand) today.
    Chaired by Member of Parliament Mr Ravneet Singh Bittu, a meeting was held at Guru Nanak Stadium, here today. This meeting was also attended by MLAs Mr Surinder Dawar and Mr Sanjay Talwar, Mayor Mr Balkar Singh Sandhu, Ludhiana Improvement Trust Chairman Mr Raman Balasubramaniam, Deputy Commissioner Mr Pradeep Kumar Agrawal, Commissioner of Police Mr Rakesh Kumar Agrawal, Municipal Corporation Commissioner Mrs Kanwal Preet Kaur Brar, MC Additional Commissioner-cum-Nodal Officer Mr Sanyam Aggarwal, Senior Congress leaders Mr Karanjit Singh Galib, Mr Ashwani Sharma, Mr Kamaljit Singh Karwal, Mr Rajiv Raja, besides several others. Issues related to the smooth running of trains were also discussed in the meeting.
    Mr Ravneet Singh Bittu said that all facilities are being provided to the migrants who are willing to travel to their home states. He said that they are being provided food, two-litre bottle of mineral water, a cold drink and other amenities. He said that the Capt Amarinder Singh led Punjab government is paying for the train ticket of all the passengers. He urged the migrants to stay back in Ludhiana as thousands of industries have now started due to which several labourers have returned back to their jobs.
    Vinod Kumar, who basically hails from a village near Pratapgarh and is now a resident of Sunet village, thanked the Punjab government for all the arrangements made for them for their journey back home.
    Deputy Commissioner Mr Pradeep Kumar Agrawal informed that four trains departed today, whereas four trains had departed yesterday, two on May 6, 2020, and one on May 5. He assured that more such trains would depart for different states in the coming days as well. He also took a round of the Railway Station and interacted with the migrants to check whether all facilities have been provided to them or not.
    The Deputy Commissioner clarified that only those migrants would get benefit of this facility, who have applied on web portal, www.covidhelp.punjab.gov.in only. He informed that till today afternoon, around 6 lakh people from other states have applied for going to their home states. He informed that all states have appointed nodal officers for this purpose, who are in constant touch with each other. He informed that the persons who have applied on the government portal, the District Administration has sent them a message on their mobile numbers (mentioned at the time of registration). He stated that people who have not applied, would not be allowed to leave, and the registration is a must.
    Mr Agrawal informed that in future also, the District Administration would send message to such persons, who have registered themselves at government portal www.covidhelp.punjab.gov.in, about the date and place where they have to reach for the start of their journey back home. He said that proper screening of all migrants is being done in Ludhiana, and people who are medically fit, would be allowed to travel. He said that during travel, the passengers would be made to strictly follow social distancing.
    He appealed to the migrants to assist the district administration in this regard, so that they can reach their home states safely. He said that if they do not assist the district administration, then it might delay their travel plans, so they should wait for their turn. The migrants also thanked the Punjab government for their arrangements.
SECOND TRAIN WITH 1200 MIGRANTS ONBOARD CHUGS OFF FOR JAUNPUR U.P. FROM PATIALA 
Patiala: Owing to the strenuous efforts of the state government led by the Punjab Chief Minister Captain Amarinder Singh the second special train with 1200 migrants onboard chugged off from Patiala railway station to Jaunpur UP on Friday.The migrants doled out blessings to the government for facilitating their journey back home, free of cost.
Deputy Commissioner Patiala Mr. Kumar Amit said that the Punjab government was bearing the entire expenses of all the trains from Patiala to various Cities of other states. Apart from it state government was also providing refreshment for the migrants who were moving to their native state in the trains. 
            Mr. Kumar told that pertinently, the Captain Amarinder Singh led Punjab Government has sanctioned special funds, for the migrants' cost of transportation by the Indian Railways. The Patiala administration has received the amount from the state government which was being paid to the Railways directly for providing tickets to the registered passengers thereby enabling them to go to their native states free of cost, said DC Mr. Kumar Amit. 
Likewise, a team of the Health department was screening every migrant who was coming to the station for boarding the train. The district civil and police administration had made adequate arrangements for maintaining social distancing amongst the passengers before boarding the train.
Pertinently, Patiala Administration also facilitated the travel back of other persons via a special train to Azamgarh and via buses to Rajsthan and J&K, added DC Kumar Amit.
While boarding of passengers into the train, Excise and Taxation Department's AETC Mr. Shaukat Ahmed Parrey, Commissioner Municipal Corporation Mrs. Punamdeep Kaur, S.D.M. Charanjit Singh, Assistant Commissioner Ismat Vijay Singh and Inayat Gupta, Joint Commissioner Avikesh Gupta, Lal Vishwas, Jagnur Singh Grewal and Jasleen Kaur and Station Superintendent Ajit Singh Cheema, Tehsildar Ranjit Singh and Naib Tehsildar Parmjit Jindal were also present on the occasion.