Fortis Malar Hospital conducts emergency conclave for emergency department doctors 
Interactive conclave educated participants on necessary practices to handle emergency situations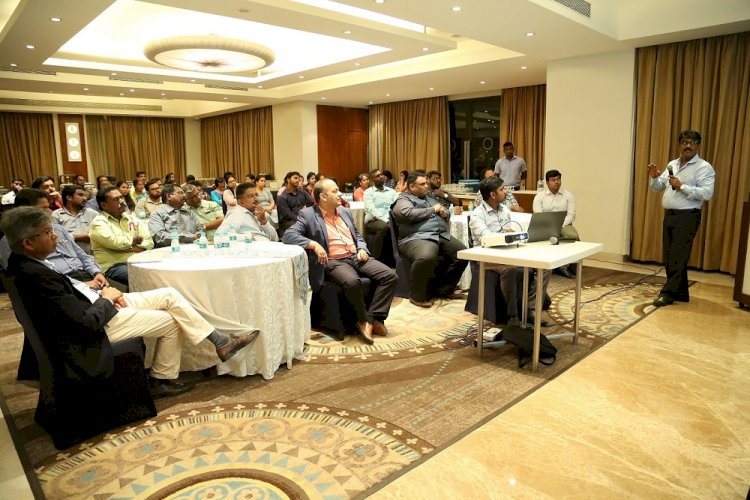 Chennai: Fortis Malar Hospital conducted an Emergency Conclave at The Raintree, St. Mary's Road yesterday for emergency department doctors from various clinics and health centres in the city. The informative and interactive session was led by Dr. Nand Kumar Sundaram, Senior Consultant, Trauma & Orthopaedic Surgeon, Fortis Malar Hospital, Dr.Soundappan, Neuro Surgeon, Fortis Malar Hospital and Dr. E Babu, Consultant, Interventional Cardiology, Fortis Malar Hospital.
The conclave covered treating cases like high velocity multiple trauma, spinal, pelvic and shoulder fractures, sports injuries, acute coronary syndrome cases, approaching patient with syncope, altered consciousness and coma, increased intracranial pressure, seizures, head trauma subarachnoid haemorrhage, Intracerebral and Intraventricular haemorrhage, electrolyte imbalance amongst other emergency cases.
Commenting on the event, Dr. Nand Kumar Sundaram said "The earlier a patient is given hope, stabilized and treated, the quicker the healing process is for them. Having the right resources is necessary for quality emergency care and treatment. This conclave is sure to benefit emergency doctors to ensure quality care for patients with medical emergencies."
The session provided training for 100 emergency healthcare professionals from across the city were present at the conclave.