Flagship resident excellence programme held
The programme has been specially designed for post graduate students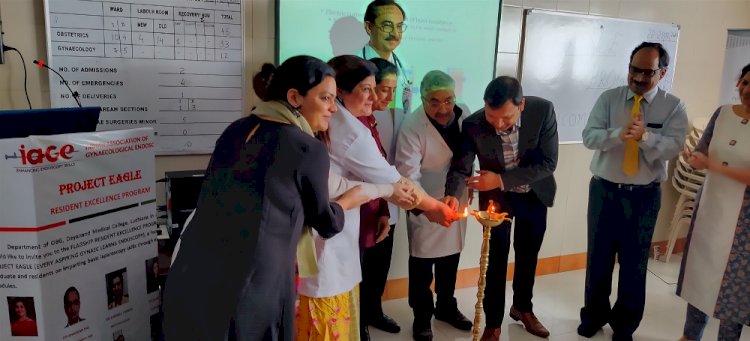 Ludhiana: Department of Obst. & Gynae, Dayanand Medical College & Hospital in association with Indian Association of Gynaecological Endoscopists (IAGE) organized a flagship resident excellence programme under the aegis of Project Eagle on 22nd – 23rd February 2020.  It focused on imparting basic Laparoscopy skills to the post graduates & residents through Endo trainers and resourceful modules.
The programme has been specially designed for post graduate students so that every aspiring Gynaecologist should be able to learn endoscopy.  Renowned & eminent faculty from Mumbai, Chandigarh & Jaipur, and experts in the field on Endoscopy imparted intricate details about minimally invasive surgeries.  
The programme was inaugurated by our worthy principal Dr. Sandeep Puri in the presence of Dr. Ashima Taneja, HOD department of Obst. & Gynae, Dr. Suman Puri, Dr. Sunil K. Juneja, Dr. Shweta Gupta, Dr. Pooja Tandon, Dr. Kanupriya Jain & Dr. Monika Narang.
 
Dr Ashima Taneja said there was active participation & enthusiasm among all the delegates who had hands on training on pelvi trainers followed by active assistance in operation theatre.
 
Dr Suman Puri added that they were able to enhance their knowledge and skills of Laparoscopic & Hysteroscopic surgeries and were motivated to utilize them in managing the patient effectively.