First outlet of Telugu states, Louis inaugurated by Shobha Dixit
Author(s): City Air NewsBhavika and Aarti Patel, the two entrepreneurs of Turtle Dove Lifestyle Startup which set up Louis Salon. They are seen with their Chief Guest Taneja Dixit. Hyderabad: South India's first LOUIS, a franchisee Unisex...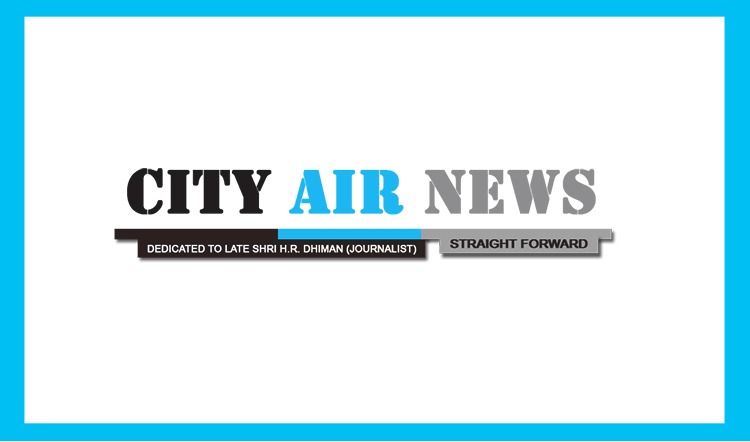 Hyderabad: South India's first LOUIS, a franchisee Unisex Salon & Spa opened in here in the city near Madhapur Metro Station in Jubilee Hills, Hyderabad through their local franchise Turtle Dove Lifestyle.
Located in Westend Mall, Spread in 1775 sft area, it has 9 seats and set up with an investment of Rs 60 lakhs.
The first outlet of Telugu states, Louis was inaugurated by Shobha Dixit. Director and Head of Corporate Affairs of Alpla India Pvt. Ltd an Austrian plastics packaging company. She is the Co-Convenor for the Manufacturing Panel of CII-Telangana.
Sanjana Taneja Dixit, a Yoga Expert, a SAP consultant and a gold medalist in accounts chose to pursue her passion for yoga also graced the inaugural function
Interacting with the Media, Shoba Dixit, said its a bold step taken up two young girls who are hardly out of college. Entrepreneurship is an entrepreneurship, weather women or men entrepreneurship. The challenges remain the same. Women shouldn't be one week and must face challenges of entrepreneurship with confidence, she said.
The service include hair, beauty treatment and bridal services. The services begin from as low as Rs 400 to go up to 8000. We also have beauty packages which start from Rs 2000 and will go up to 20,000.
Turtle Dove Lifestyle is the first franchisee outlet of Southland Retail Pvt. Ltd which owns Louis brand in Telugu states. Louis already has 15 franchisee outlets across the country in Mumbai, Delhi, Kolkata, Mohali and other cities. This is the 16th outlet in India and the first one in Telugu States.
Aarti Patel, 24 years and Bhavia Patel, 22 years, the two sisters together have set it up. The company they floated is Turtle Dove Lifestyle. Aarti is MBA graduate from Institute of Public Enterprises, her younger sister Bhavia is pursuing her MBA final in HR. Both sisters don't want to work for any company. Instead they want to be boss of their own. That is why they jumped into entrepreneurship.
We were motivated and encouraged by prevailing ecosystem for entrepreneurship in the state. For Aarti it is straight from college into entrepreneurship. For Bhavia, student entrepreneurship.
LOUIS which has 15 salons all over India, plans to set up 1000salons across India in next three years by the year 2022.
Aarti and Bhavika's company Turtle Dove Lifestyles procured exclusive rights for both Telugu states. They want to add 100 salons in various cities across Telugu states in next four years. And expect these franchisees invest about INR 60 crores setting up these 100 stores. In next 12months of operation, we will line clock a business turnover of Rs 2crore, share both Aarti and Bhavika. Both are confident of achieving of their target.
Louis adds up to the top 20 luxury Salons currently existing in the city. The demand for such salons is on the rise. The sector is growing at the rate of 30% per annul. Beauty consciousness among the people has given boost to this sector and driving it also shares Aarti Patel.
Aarti and Bhavika see themselves spreading to newer markets with newer products. They even want to expand to different states.
Aarti and Bhavika's father Shankar Patel and Mother Urmila add, in our community there is no issue of dowry. I want my both daughters stand on their feet, independent financially. That is why me and my wife have decided to setup this for them.